The latest LNG news
Rising LNG production over the last two years has exceeded demand and depressed prices.
Send-out from LNG import terminals remains low but will likely pick-up ahead of the arrival of the Umm Slal tanker.
---
At issue are the comments by the defendants concerning the apparent lack of any written work by Gordon Wilson during his time as LNG advocate.
---
---
Upcoming LNG events
05 Sep 2017 - 08 Sep 2017
United Kingdom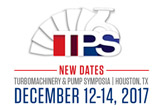 12 Sep 2017 - 14 Sep 2017
United States
19 Sep 2017 - 22 Sep 2017
Singapore