The latest LNG news
American Power Group Corp. has announced recent upgrades to the S4000 Turbocharged Natural Gas® dual-fuel system.
Gaz Métro has announced that its subsidiary, Gaz Métro LNG L.P., has completed its expansion project tripling the capacity of its natural gas liquefaction plant in Montréal, Canada.
---
LNG prices jumped this week, boosted by hopes Korea Gas Corporation's new tender would match past buying sprees.
---
---
Upcoming LNG events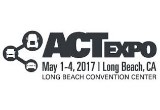 01 May 2017 - 04 May 2017
United States
01 May 2017 - 04 May 2017
United States
08 May 2017 - 09 May 2017
Netherlands