White papers
Download technical white papers from the LNG sector.
This white paper discusses advancements in offshore natural gas liquefaction technology.
Published on the 01 March 2021
---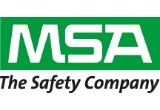 A whitepaper exploring gas & flame detection at LiquefiedNatural Gas Fueling Stations
Published on the 02 November 2020
---
In this white paper, InEight discusses how digital twins can be enhanced by the presence of a digital thread – a virtual representation of the work done during the construction of the asset.
Published on the 16 June 2020
---
Showing 1 to 3 of 3 lng white papers.