---
Peter Kiernan, Economist Intelligence Unit, Singapore, reviews China's status, growth and current activities in the LNG industry.
China, a relative latecomer to the global LNG scene, will be the largest importer of LNG at some point in the next decade, possibly as early as 2025, as the giant Asian economy continues to emerge as a key global consumer of natural gas. At some point in the 2030s, China will also surpass Russia as the second-largest consumer of gas overall, reflecting that the country's gas requirement will grow strongly well into the longer-term. Due to its diversification strategy, imported LNG will play a key role in meeting China's rapidly increasing gas needs, complementing higher domestic production and additional pipeline import capacity. As it already is with oil, China is set to become a significant importer of natural gas, which will have an impact on the global gas market in general, and the LNG market in particular.
China's LNG imports approach 50 million tpy
China began importing LNG in 2006, with the construction of its first terminal, Guangdong Dapeng, by CNOOC. Just over one decade later, in 2017, it became the second-largest importer of LNG globally, surpassing South Korea, by importing nearly 39 million tpy, second only to Japan, which imported 84.2 million tpy. In the previous year, 2016, China imported just over 25 million tpy, so in 2017 the year-on year growth in China's LNG imports was a massive 56%. Furthermore, China's LNG imports had already reached 41.6 million t in the first 10 months of 2018, representing a 43% increase compared to January – October 2017.1 LNG imports were on track to reach approximately 50 million tpy for the full year in 2018, cementing China's position as the second-largest importer of LNG, well ahead of South Korea and rapidly closing in on Japan.1
Heading for top LNG importer status
China accounted for 13% of global LNG imports in 2017, and this share will rise as the large energy-consuming economy is expected to import growing levels of LNG, rapidly approaching and eventually surpassing Japan's level of over 80 million tpy. Japan's natural gas requirement is likely to remain stable, at best, in the coming years, due to the restart of some of its nuclear reactors that had been shut down after the Fukushima nuclear disaster in 2011. As a result, the nuclear restarts in Japan will reduce its need for imported LNG (and coal) to supply its power sector, which had increased after Japan's entire nuclear capacity was taken offline in 2011. With China's LNG demand expected to continue growing, it is likely that it will become the largest importer of LNG in the next decade, exceeding Japan's annual volumes. Some in the industry have forecast that this could occur as early as the mid-2020s, given the ramp up in volumes seen in the last few years, and the expected strong growth in China's domestic natural gas consumption. Domestic output, although also growing impressively as well, is not keeping pace with domestic consumption, meaning that the overall level of imports, from both pipelines and in the form of LNG, will continue to grow.
Reference
1. 'China's LNG imports hit record high', LNG World News, (27 November 2018), https://www.lngworldnews.com/chinas-lng-imports-hit-record-high/
This is an abridged version of an article that was originally published in the March issue of LNG Industry magazine. The full version can be read here
Read the article online at: https://www.lngindustry.com/special-reports/07032019/an-lng-consuming-giant/
You might also like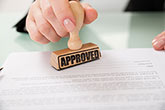 LNT Marine and Shanghai Merchant Ship Design and Research Institute have received approval in principle from ABS for the latest variant of their LNT A-BOX LNG containment system.