---
Total Marine Fuels Global Solutions (TMFGS) has announced that it has signed a multiyear contract with Brittany Ferries (BAI) to supply LNG to the Honfleur cruise ferry in the port of Ouistreham, France.
TMFGS is an affiliate of Total responsible for marketing marine fuels worldwide. In late June 2017, Brittany Ferries confirmed its order for the Honfleur – the first LNG-powered French cruise ferry – which will operate between Ouistreham and Portsmouth, UK, from 2019 onwards.
In order to address the current lack of LNG infrastructure in the ports served by the Honfleur, TMFGS has partnered with two other French companies to develop and implement a supply chain using ISO containers for LNG bunkering operations. An agreement with Dunkerque LNG covers the construction of an automated truck loading dock, where the containers will be loaded with LNG. An agreement with Group Charles André (CGA), meanwhile, covers the supply and transportation of ISO containers equipped with geolocation trackers and pressure sensors. The containers will be transported via truck from the Dunkirk terminal to the port of Ouistreham, where they will be lifted onto the cruise ferry through the use of on board cranes, to supply a fixed LNG storage tank at the rear of the superstructure. Once empty, the containers will be offloaded at the next call at Ouistreham and replaced by full containers.
The Managing Director of TMFGS, Olivier Jouny, said: "The agreement with Brittany Ferries is a landmark one – our first contract to supply LNG bunker. In addition, the work carried out with Dunkerque LNG and Groupe Charles André has made it possible to supply the LNG by developing a safe, innovative logistics solution thanks in particular to the digitalisation of container tracking. We are proud of these agreements, which mark a milestone in the growth of LNG in France."
Frédéric Pouget, Group Maritime port and operations Director of Brittany Ferries, added: "Brittany Ferries, a leader in passenger transportation in the Arc Atlantique Corridor, is embarking on an innovative partnership with Total and committed to improving our environmental footprint. The shipping industry needs access to LNG. This partnership demonstrates that unique, local solutions can be developed to supply LNG to ships. In the first step of the upcoming energy transformation, Brittany Ferries intends to make LNG the preferred fuel for its future owned newbuilds."
The President of Dunkerque LNG, Béatrice Prud'homme, said: "Dunkerque LNG is particularly proud of the trust once again shown by our partner Total. We believe in the advantages of LNG fuel and we are pleased to be teaming up with Total and leveraging its industrial expertise to help create an LNG fuel supply chain. The tank truck loading dock broadens our offering, capturing more value from our facilities. It is the first step toward other infrastructure for LNG fuel."
The Commercial Director of CGA, Stéphane Joffre, added: "It is the outcome of longstanding collaborative and innovative work with Total, BAI and Dunkerque LNG. A European specialist recognised for its gas transportation expertise, Groupe Charles André has long been involved with shipping stakeholders in finding alternative, innovative, environmentally responsible solutions. This project aligns with that commitment. We are very pleased that we are sustainably engaged in this process to continuously improve performance and customer satisfaction. In addition, as part of the shift to new energies, all deliveries will be made by LNG-fuelled trucks."
Read the article online at: https://www.lngindustry.com/small-scale-lng/11072017/total-to-provide-lng-for-lng-fuelled-cruise-ferry/
You might also like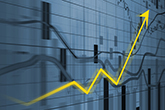 Priya Bose, MarketsandMarkets, India, outlines how the recent growth in global energy demand has resulted in a significantly larger LNG market.