---
OLT Offshore LNG Toscana has announced that the tender for the peak shaving service of the FSRU Toscana terminal has been successfully awarded.
The tender was launched on 2 October 2018. The company that has been awarded the service will provide Snam Rete Gas with approximately 109 000 m3 of LNG, which will have to be discharged by 31 December.
According to the statement, the company that has been awarded the service also expressed particular satisfaction with the interest of the market surrounding the activities of the terminal. In total, six offers were received.
OLT Offshore LNG Toscana claims that the peak shaving service is one of the emergency measures established by the Decree of the Ministry of the Economic Development within the 'Emergency Plan' to face unfavourable events for the national gas system, which may happen during the winter period of the Gas Year 2018/2019, and to guarantee the security of the Italian Gas System. In case of emergency, this service would enable (starting from 1 January 2019 to 31 March 2019) gas to be inserted into the network – previously unloaded and stocked into the tanks of the terminal – at short notice, with the aim of facing peak requests of the gas system for a limited time period.
Read the article online at: https://www.lngindustry.com/regasification/24102018/tender-for-the-peak-shaving-service-of-fsru-toscana-awarded/
You might also like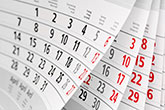 Klaipedos Nafta has carried out a capacity allocation procedure for the Klaipeda LNG terminal, securing full occupancy until 2033.