---
Energy Capital Vietnam (ECV) has announced that it has moved its initial project location from Bac Lieu to Quang Nam, which is located along the central coast of the country approximately one hour south of Da Nang.
According to the statement, the decision was made in cooperation and consultation with the office of the Prime Minister and the Ministry of Industry and Trade (MOIT), which is the key authoritative body that oversees the energy sector.
The CEO of ECV, David Lewis, said: "We serve at the pleasure of the government and are grateful for the support and assistance from MOIT on this decision, which was made a few months ago after more extensive diligence. Our primary purpose is to bring LNG power to Vietnam in the most efficient and effective manner possible, and we always listen to suggestions and requests from the government."
ECV claims that it is currently engaging the Houston office of Mitsui Ocean Development & Engineering Co. (MODEC) to conduct the feasibility study on its semi-offshore LNG power project. The study, which is expected to be finished by 2Q19, will confirm final site selection details, optimal LNG storage and a power generating solution. The company says that it is expected to use LNG sourced from the US as its fuel supply for the project, and has commenced talks with potential suppliers. Detailed engineering design will begin upon the conclusion of the feasibility study.
The President of ECV, Gilles Labbe, said: "We look forward to the completion of this work and to phase one initiation of our planned 3.2 GW semi-offshore power project. This location brings naturally deeper waters with improved access to transmission infrastructure. Importing US-sourced LNG to Vietnam will bring Texas resources into a vibrant new marketplace and help reduce the trade deficit between the two countries."
ECV further announced the appointments of Ambassador Ted Osius and Ambassador Robert Holleyman to its Advisory Board. Previously, Ambassador Osius acted as US Ambassador to Vietnam from 2014 to 2017, while Holleyman served as Deputy US Trade Representative from 2014 to 2017, with the rank of Ambassador.
Lewis added: "Ambassador Osius brings a wealth of knowledge and first-hand expertise on the advances within Vietnam over the past 20 years and has tremendous insight into the country and its people. Ambassador Holleyman had responsibility for US trade engagement in Asia and global investment policy. He previously worked in the US Senate and led a global software industry organisation and has longstanding experience in Asia and Washington, D.C. Together their collective cultural expertise, government and diplomatic relationships will be a great asset to the company and our long-term efforts."
This past October, ECV claims that it was notified by the US Department of Commerce that its LNG power project in Quang Nam had been officially approved for national advocacy. According to the statement, the diligence process commenced in June this year, incorporating collective feedback and reports from a number of government entities.
Lewis said: "It's an honour to be the second LNG affiliated project in Vietnam to receive official support from the US government. We are grateful to Ambassador Kritenbrink for his leadership in helping to secure our approval. He and his team are doing tremendous work to advance the interests of US-sourced LNG in Vietnam."
KPMG has been selected by ECV to carry out an independent assessment of the LNG and gas power generation market in Vietnam, including benchmark analysis and assumption validation of ECV positioning therein.
Read the article online at: https://www.lngindustry.com/regasification/09112018/ecv-moves-lng-project-to-new-location/
You might also like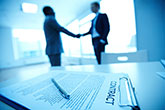 OMV has announced the signing of a long-term sale and purchase agreement with Cheniere Energy, Inc., covering the supply of up to 850 000 tpy of LNG beginning in late 2029.