---
Kosmos Energy has announced that the Orca-1 exploration well has made a major gas discovery offshore Mauritania in the BirAllah area.
The company claims that these results continue the 100% success rate from nine wells targeting the inboard gas trend in Mauritania/Senegal.
According to the statement, the Orca-1 well, which targeted a previously untested Albian play, exceeded pre-drill expectations, encountering 36 m of net gas pay in excellent quality reservoirs. In addition to this, the well extended the Cenomanian play fairway by confirming 11 m of net gas pay in a down-structure position relative to the original Marsouin-1 discovery well, which was drilled on the crest of the anticline. The location of Orca-1, approximately 7.5 km from the crest of the anticline, proved both the structural and stratigraphic trap of the Orca prospect, which Kosmos estimates has a mean gas initially in place (GIIP) of 13 trillion ft3.
In total, Kosmos believes that Orca-1 and Marsouin-1 have de-risked up to 50 trillion ft3 of GIIP from the Cenomanian and Albian plays in the BirAllah area, more than sufficient resource to support a world scale LNG project. In addition to this, a deeper, untested Aptian play has also been identified within the area and surrounding structures.
According to the statement, the Orca-1 result demonstrates highly calibrated AVO, which, together with the company's exploration track record, provides further confidence in its ability to predict the presence of high-quality gas charged Cenomanian and Albian reservoirs within the 400 km long inboard Mauritania/Senegal gas basin.
Chairman and Chief Executive Officer, Andrew G. Inglis, said: "The Orca-1 well concludes a very strong year for exploration and appraisal in Mauritania and Senegal. Orca-1, which we believe is the largest deepwater hydrocarbon discovery in the world so far this year, further demonstrates the world-scale quality of the Mauritania gas basin. With sufficient resource in place at the BirAllah hub, Kosmos looks forward to working with the Government of Mauritania and its partners to bring benefits to the people of Mauritania through the development of cost competitive, low carbon intensity projects."
Following the positive drilling result and, due to the scale and materiality of the Orca-1 discovery, Kosmos claims that it is extending the timeline of its Mauritania/Senegal sell down process into next year, providing potential bidders with extra time to analyse the new data.
Located approximately 125 km offshore Mauritania, the Orca-1 well was drilled in approximately 2510 m of water to a total measured depth of around 5266 m.
Partners in the BirAllah gas hub, located offshore Mauritania, include SMHPM, BP and Kosmos.
Read the article online at: https://www.lngindustry.com/liquid-natural-gas/28102019/orca-1-exploration-well-makes-major-gas-discovery-offshore-mauritania/
You might also like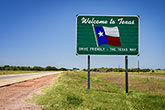 Texas LNG has selected ABB to deliver an integrated technology offering, including substation and control solutions.