---
Mona Setoodeh has worked in the industry for over 15 years as a process engineer, with over a decade of experience in project development and management in the LNG space. Mona has joined CH-IV in 2007, leading her team through success of several major LNG import, export and LNG Hob projects and has been Senior LNG Consultant for CH-IV prior to her current appointment.
BGS group has interviewed Mona a month before the upcoming 3rd International LNG Congress in Barcelona.
Could you please name several LNG projects appearing in America which should be of our great attention today?
There are several LNG projects under development in the United States of America. These projects are at various stages of progress and cover a range of production scale. Amongst the large-scale projects, Golden Pass LNG, Freeport LNG, Jordan Cove LNG, Dominion Cove Point LNG, Rio Grande LNG and Magnolia LNG can be named. Small to medium scale project developers such as Eagle LNG are also moving forward with projects, offering small to medium scale LNG export, trucking, fueling and bunkering to the market.
What can be the main challenges affecting the LNG Industry on the American continent?
The LNG industry in the American continent faces similar challenges as the global industry. These include changes in buyers' behavior such as higher expectation with regards to operational and contractual flexibility, and managing financing risks. These factors have further forced the sellers to more aggressively drive down the cost.
Additionally, United States of America has a fairly unique Federal and local permitting procedure which can be unfamiliar to international investors and developers. None the less, these procedures are defined and the process can be well managed through the vast experience that projects and consultants such as CH·IV have gained over many years of involvement with permitting LNG facilities.
CH-IV provides a wide range of engineering services in LNG segment. What services are on your main focus? What new services would you like to offer in the nearest future for American continent and worldwide?
CH·IV provides engineering consulting services to global LNG asset developers, regulators, facility owners, operators, and lenders to ensure assets are designed, developed, constructed, and operated safely and in accordance with codes, regulations, and the project's technical and commercial specifications.
CH·IV offerings include engineering and technical services, regulatory consulting, project services and construction support. Through these services CH·IV supports development of LNG import, export, bunkering, fueling and peak-shaving facilities, as well as supporting lenders and financial entities through due diligence and Independent Engineering services.
As part of Australia's premier oil and gas contractor, Clough Limited, CH·IV leverages complementary skills and synergies across the entire LNG projects spectrum to provide a significantly strengthened services to clients. These services cover the entire spectrum of LNG project lifecycle, from conceptual design, feasibility, FEED, detail engineering, training, commissioning, and facility startup.
What are you most looking forward to about the upcoming International LNG Congress in Barcelona?
For us it will be particularly interesting to contrast the differences in the LNG space between Europe and the US.
We are a mature company with years of trusted experience in LNG, having worked on most every LNG plant within the US and built an impressive client list worldwide. CH·IV has also served several European developments, Adriatic, South Hook, and Dragon LNG to name a few.
With offices in Scotland, UK, we are delighted to be taking this opportunity to be a part of this great event, further growing our footprint and business in the European continent.
In line with this effort, we will shortly be launching a new website which showcases the depth of our expertise and how we will continue to assist the European LNG market.
Read the article online at: https://www.lngindustry.com/liquid-natural-gas/19092017/bgs-interview-with-mona-setoodeh/
You might also like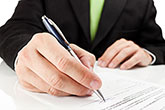 Wärtsilä has signed an eight-year Guaranteed Asset Performance agreement with Japanese operator, NYK LNG Ship Management.