---
Annova LNG has announced that it has received an air permit from the Texas Commission on Environmental Quality (TCEQ).
The LNG export project, which is located in the Port of Brownsville, is considered a 'minor source' of air emissions, according to TCEQ and EPA new source review regulations. The facility's air emissions are designed to be well below applicable air quality regulations and ambient air quality standards and health effects review criteria. This air permit is one of the final permits necessary for construction to commence.
Omar Khayum, CEO, Annova LNG, said: "Annova LNG is taking extensive steps to minimise air emissions as part of our commitment to achieve the lowest carbon footprint per pound of production among all US LNG providers.
"In addition to contracting for the use of 100% carbon-free renewable energy to power our electric-driven compressors, we will minimise venting and flaring by recovering air emissions from the liquefaction process.
"The issuance of this TCEQ permit keeps us on track to construct and operate the most sustainable and reliable LNG in the US."
Annova LNG claims that it is currently planning to commence construction in 2021, commissioning in 2024, and commercial operations in early 2025.
The facility has now received key federal authorisations, including authorisation by the Federal Energy Regulatory Commission (FERC), and approval by the Department of Energy (DOE) to export its full capacity to both free trade agreement and non-free trade agreement nations.
According to the statement, Annova LNG announced a firm transportation agreement with Valley Crossing Pipeline, LLC in January for the facility's natural gas supply. In October 2018, Annova LNG announced that Black & Veatch and Kiewit invested in the facility and were jointly awarded the engineering, procurement and construction (EPC) contract. Annova LNG received its FERC certificate authorisation in November 2019.
Read the article online at: https://www.lngindustry.com/liquid-natural-gas/17042020/annova-lng-receives-air-permit-from-tceq/
You might also like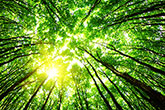 Rohe Solutions Oy has started liquefying biogas from the grid at the Hamina LNG terminal. Liquefaction at Hamina LNG Oy's terminal and the first pilot deliveries are planned to start in early 2024.