---
According to
Reuters
, the petroleum minister of Papua New Guinea has said that the country will press Exxon Mobil Corp. for "far better" terms on its P'nyang gas project than the government agreed to with Total SA for its Papua LNG project.
Reuters reports that the P'nyang field will help feed the expansion of Exxon's PNG LNG plant. If talks regarding the project drag on, this could reportedly push back Exxon's plan with Total's Papua LNG to double the country's LNG exports by 2024.
According to Reuters, talks regarding P'nyang were temporarily halted earlier in 2019, as the government looked to revise and amend Total's Papua LNG agreement. In September, that deal was finally endorsed with some minor concessions on Total's part.
Reuters reports that negotiations regarding the P'nyang project have not yet begun, with the PNG government reportedly still waiting for information from Exxon.
Speaking to Reuters on the sides of the annual LNG Producer-Consumer conference in Tokyo, PNG Petroleum Minister Kerenga Kua reportedly said: "It has to be better. It has to be far better. That's the key point."
Exxon Mobil is also a partner in the Papua LNG project, and added that it is looking forward to working with the PNG government in order to finalise the gas agreement for the P'nyang project before any decisions on design work for the addition of three new processing units at PNG LNG.
According to Reuters, the effort by the government to gain further benefits from the P'nyang project is part of a wider effort to harvest additional rewards from the country's mineral and petroleum resources, in order to improve the country's economic situation. Kua reportedly said that the PNG government would start working with foreign investors in 2020 in order to review natural resource extraction laws, which, for the most part, originate from before the country won independence in 1975.
According to Reuters, Papua New Guinea is already revising its Mining Act, and, in 2020, will look to modify its petroleum legislation in order to match the regulations that exist in other LNG-producing nations.
Kua said: "In early 2020 the government will look at such changes in our regulatory set-up in close consultation with our development partners.
"This consultation is necessary to ensure Papua New Guinea is walking forward in lock-step with its investors.
"Whilst attracting FDI (foreign direct investment) in the oil and gas sector, reaping and sharing the rewards involving this valuable resource must be equitable to our development partners, investors, and the host government and its people."
Read the article online at: https://www.lngindustry.com/liquefaction/26092019/png-presses-exxon-for-better-terms-on-gas-project/
You might also like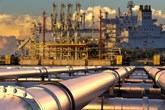 At every stage of the LNG process – from pretreatment to transportation – accurate and reliable measurements are essential for optimising production, maintaining safety, and ensuring profitability.