---
Aditya Saraswat and Carlos Torres-Diaz, Rystad Energy, Norway, explain how the Middle East's gas production could overtake Russia this year.
Gas production in the Middle East is on a spectacular rise, and Rystad Energy forecasts that the region will take over Russian production levels in 2019 to become the second-largest gas producer globally after North America. Rystad Energy forecasts the region will produce over 730 billion m³ by 2020 and further increase to approximately 920 billion m³ by 2030. The region already surpassed Asia in 2018, when Middle East gas production rose to 665 billion m³, up from approximately 465 billion m³ in 2010. About two-thirds of the meteoric rise is fuelled by Iran and Qatar.
Production
The region's gas production levels have maintained growth trajectory despite geopolitical turbulence, conflicts, sanctions and now, plummeting LNG prices, to become the second-largest gas producer globally. These factors, however, have slowed down the growth outlook primarily due to delays in future Iranian gas developments amid US sanctions. Rystad Energy estimates the sanctions shaved off 70 billion m³ in production potential by 2030, thus slowing down the growth in the next decade.
Since 2010, Iran's hydrocarbon industry has been subject to two waves of US-led sanctions.
During the first phase, which lasted through 2016, domestic players responded by developing domestic gas projects, adding approximately 86.5 billion m³ of gas production by 2018 up from 145 billion m³ in 2010, the highest addition among the neighbours. In the second phase, which came in November 2018, Rystad Energy sees the sanctions having a limited effect on already-producing fields as these are owned and operated by national companies and the gas is mostly consumed domestically. Moreover, gas exports to neighbouring countries – Iraq and Turkey – see an uptick. However, future development plans took a hit, notably South Pars (Phase 11), as Total failed to get an exemption. Rystad Energy estimates the country's gas production will reach approximately 250 billion m³ in 2019 and further increase to 290 billion m³ by 2030.
In addition to Iran, Qatar remains a consistent driver of the region's gas production. Rystad Energy estimates Middle East production will increase from approximately 465 billion m³ in 2010 to approximately 920 billion m³ in 2030, and Qatar to contribute about a quarter of that growth. The country's promising outlook is a positive outcome of removing the moratorium on North Field in 2017, now allowing for expansions of both the Barzan and North Field expansion projects, among others. The country's gas production increased from 125 billion m³ in 2010 to 168 billion m³ in 2018, and is further forecast to reach 230 billion m³ by 2030.
Saudi Arabia and the United Arab Emirates (UAE) are expected to grow their collective gas production from 115 billion m³ in 2010 to 225 billion m³ in 2030, with 70% of this coming from Saudi Arabia, though overall production is still dominated by Qatar.
This is an abridged version of an article that was originally published in the October 2019 issue of LNG Industry. The full version can be read here.
Read the article online at: https://www.lngindustry.com/liquefaction/15102019/the-rise-of-the-middle-east/
You might also like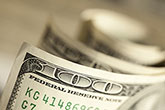 NextDecade Corporation's subsidiary, Rio Grande LNG, LLC, has entered into a credit agreement for US$356 million of senior loans to finance a portion of the first three LNG trains at NextDecade's Rio Grande LNG export facility in Texas.