---
Texas LNG Brownsville LLC has announced that it has received authorisation from the US Department of Energy (DOE) to export LNG to any country with which the US has not entered into a free trade agreement (FTA), and with which trade is not prohibited by US law or policy (non-FTA countries).
According to the statement, the authorisation's 20-year term will start once Texas LNG commences commercial LNG exports for a total volume of 204 billion ft3/yr of natural gas. This will be produced from Texas LNG's proposed two-train, 4 million tpy LNG export facility located in the Port of Brownsville, Texas.
Texas LNG has previously already received authorisation from the DOE to export LNG to countries that have an FTA with the US. On 22 November last year, the Federal Energy Regulatory Commission (FERC) issued authorisation for the company to site, construct and operate the project with a liquefaction capacity of 4 million tpy of LNG. The DOE participated as a cooperating agency in FERC's environmental review of the Texas LNG project under the National Environmental Policy Act and adopted FERC's environmental review of the project.
As a result of thorough analysis and studies, the DOE concluded that Texas LNG's proposed exports will not be inconsistent with the public interest, and that the US will experience net economic benefits from the export of domestically produced LNG. According to the statement, the DOE highlighted the following key findings in its recent studies of the economic impacts of LNG exports:
Increased exports of natural gas will improve the US balance of trade and result in a wealth transfer into the US.
Overall US GDP improves as LNG exports increase for all scenarios with the same US natural gas supply condition.
There is no support for the concern that LNG exports would come at the expense of domestic natural gas consumption.
A large share of the increase in LNG exports is supported by an increase in domestic natural gas production.
Natural gas intensive industries continue to grow robustly at higher levels of LNG exports.
Vivek Chandra, Founder and CEO of Texas LNG LLC, said: "We appreciate the diligent analysis DOE undertook in preparing Texas LNG's non-FTA order. We are pleased to have achieved this important milestone that paves the way for a final investment decision (FID) and, after construction, delivery of our low-cost, low-carbon energy to key global markets."
Langtry Meyer, Founder and COO of Texas LNG LLC, added: "Texas LNG proudly supports DOE's conclusions that Texas LNG will generate net economic benefits to the broader US economy, improve the US' ties with its trade partners, and make a positive contribution to the US' trade balance."
Read the article online at: https://www.lngindustry.com/liquefaction/12022020/texas-lng-receives-authorisation-to-export-lng-to-non-fta-countries/
You might also like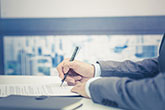 Congo's Ministry of Hydrocarbons has signed a co-operation agreement with Technip Energies that will see the parties expand cooperation in the fields of offshore and onshore energy developments.