---
Over the past century, Iran has become one of the world's largest oil producers, and is now recognised to have the largest combined oil and gas reserves in the world, with 9.3% of global oil reserves and 18.2% of gas reserves. Even after the UN, EU and US imposed sanctions, Iran continued to pump around 2.2 million barrels of oil a day, 54.5% of which was used domestically. Buyers of Iranian crude are now free to import as much as they want after sanctions were lifted in January, and it is estimated that Iran's daily output will rise to 5 million barrels by 2020. There is a window of opportunity for European and US oil and gas companies in Iran, and the challenge is to seize this before the window closes, whilst also accommodating Iran's market specificities. But what does this mean in terms of attracting and retaining the required workforce?
Iran is a very resourceful country. As well as huge natural resources, there are resources of the human kind - a workforce that is extremely well educated. Iran had to learn to cope with the sanctions, which meant that Iranian oil producers had to complete projects using indigenous talent. Consequently, some highly competent service contractors sprang up and developed their own technologies to meet the country's requirements, and a number of projects have been completed using 100% Iranian content, proving the capability, resilience and ingenuity of Iranian engineers. As Jalal Chaikar Tavallali, an international lawyer based in Iran, (half) jokingly stated: "Whilst the United States is commonly known as the 'Land of Opportunity", Iran is the 'Land of Possibilities'.
The Iranian government is now looking to increase production as quickly as possible, rehabilitating fields that have been denied investment or the latest production technology. For that they will need money, access to more advanced technology such as EOR and good project management. Domestic capability notwithstanding, this is where the early opportunity will lie for Western oil and gas companies.
Iran enjoys greater political stability than many of its neighbours, and this could influence many oil companies to shift their resources here, from elsewhere in the Middle East. From their side, Iran is looking for the big multinationals to get the work done and bring in the latest technology. To give one example, Iran shares the world's largest gas asset with Qatar and has the ability to become a leading LNG exporter if it can access the necessary technology.
The market for oil and gas workers in Iran is huge, but staffing is likely to pose a particular challenge for foreign firms. Iranian workers bring language skills, cultural understanding and willingness to the table, but have not been exposed to some of the management methods and technical skills developed outside of the country during the period of sanctions. This gap will need to be filled by expatriate workers, if not in the long run then certainly for an initial period.
Government policy, however, states that 51% of the projects have to utilise Iranian content, and this is likely to become even tighter going forward. The Labour Law separately states that only 20% workers can be foreigners. So the opportunity for workers from other parts of the world is likely to be finite, before knowledge needs to be transferred to the local workforce.
As US and European companies re-enter Iran, pay may well be another point to address. Major oil companies have back office overheads to cover, which is factored into contracts and passed on. Iranians will only expect to pay workers for hours worked however, and not the support infrastructure sitting behind that worker or for apprentice training.
To address both above issues, a more strategic, long-term approach is likely to pay off for Western oil and gas companies. Paul Mullarkey, Senior Advisor to Afraz Advisors, said: "The Iranians are quite rightly very proud of their nation and what they have achieved while sanctions have been imposed. It will be important for anybody working in Iran to work with locals in a collaborative manner and with a humble attitude. Trust will be a key factor, and it will be necessary to show how higher salaries will justify the expected results."
Historically, buy-back contracts provided a fixed rate of return. So effectively, Western companies assumed the majority of the risk and the Iranians reaped the majority of any upside in the return. The big concern for the Western companies was that they would invest and then they would have to hand over production to an Iranian company to operate. The Iranians were then in charge of generating the revenue, to pay back all the money the Western company invested, and investors had no say in how operations were run.
The new Iran Petroleum Contracts (IPCs) being offered to Western companies are designed to get over this hurdle, and give investors a part interest in operations from beginning to end. And, instead of being 8 yr contracts (3 yrs to build and 5 yrs to recover the money), the new IPCs are 25 yr incentivised "no-flare" service contracts. This means investors do have an interest in the long-term production and operation of the field – but still not the actual reserves in-ground.
In conclusion, the next few years are likely to be a great period for Western oil and gas companies to invest in Iran, bringing to bear the technology, as well as the technical and management expertise they have honed through operating around the world. That will mean searching out and placing the best talent from other markets.
Pursuing short-term gain alone will not pay off, however, as David Grassick, an Oil & Gas Consultant, remarked: "Those companies and individuals willing to take the time to build trust and relationships will be the ones who reap the rewards, provided of course they bring some expertise and funding."
Written by Andrew Speers, CEO of Petroplan, with expert input from Paul Mullarkey and David Grassick.
Edited by Angharad Lock
Read the article online at: https://www.lngindustry.com/special-reports/28032016/western-potential-in-iran-96/
You might also like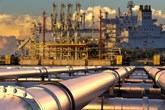 At every stage of the LNG process – from pretreatment to transportation – accurate and reliable measurements are essential for optimising production, maintaining safety, and ensuring profitability.