---
Bernadette Cullinane and Steve McGill, Deloitte, Australia, present six lessons that other countries can learn from Australia's entry into the LNG market.
In just over a decade, and after capital investment of more than US$200 billion, the Australian LNG industry has increased its production capacity more than four-fold and brought eight new greenfield LNG projects on-stream, making Australia number one in LNG production globally. This game-changing experience has resulted in a number of important lessons learned.
Australia is poised to take the LNG production crown. This journey has not always been smooth sailing, with many lessons learned the hard way. Reflecting on these lessons is critical to ensuring the same mistakes are not repeated, in Australia or elsewhere. Other geographies, particularly North America, should take heed as they plan major investment into LNG.
LNG is a global game
LNG is a game for giants on both sides – exporters and importers. On the export side, LNG requires world class natural gas resources, extensive infrastructure, access to capital, and deep technical and commercial capability. The top producers today include Australia, Qatar, Malaysia, Nigeria, Indonesia and the US.
The largest importers are in the Asia Pacific, which accounts for nearly 70% of total demand (International Gas Union (IGU), 'World LNG Report 2017', p. 11). Importers include the traditional LNG heartland of Japan, South Korea and the Taiwan Region of China, as well Spain. There are several new large scale importers, including China and India. The demand base has broadened for smaller LNG volumes too, enabled by low capital-intensive floating storage and regasification unit (FSRU) technology which has unlocked these formerly inaccessible markets.
Although originally expected to be a LNG importer, on the back of the shale revolution, the US has joined the exporters club. Indonesia, the US, Singapore and potentially Australia, are all countries that have, or will soon have, both LNG import and export capability.
Industry forecasts of LNG demand growth have resulted in a queue of new projects under consideration in Qatar, Canada, Mozambique and other countries, most still pre-final investment decision (FID). The 'oversupply' narrative of the last few years, which dampened project sanctions globally, was overplayed. The LNG market is now much tighter than anticipated and experts are downgrading both the scale and the timelines of the global surplus. The expectation now is that a supply shortage could emerge by as early as 2022 – 2023. While new projects undoubtedly need to be developed, companies should still note the Australian experience as they plan to launch into another cycle of LNG projects.
This is an abridged version of an article that was originally published in the February 2019 issue of LNG Industry. The full version can be read here
Read the article online at: https://www.lngindustry.com/special-reports/13022019/six-lessons-from-down-under/
You might also like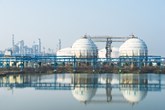 Accurate flow rate measurement during LNG liquefaction is essential. But how do you know if your flow meter can handle potential pressure drops, temperature changes, and the extreme conditions of the cryogenic process? Download Panametrics' new case study to learn how its flow meters can deliver extremely accurate LNG flow measurements.