Seapath and Pilot LNG JV to develop first dedicated LNG bunkering facility in US Gulf Coast
Published by Jessica Casey, Editor
LNG Industry,
---
Seapath, a maritime subsidiary of Libra Group, and Pilot LNG, LLC, a Houston-based clean energy solutions company, have formed a joint venture (JV) to develop, construct, and operate the first dedicated LNG bunkering facility in the Galveston Bay area.
With operations beginning in mid-2026, the construction of the new facility will provide fuel for LNG-powered vessels. With an initial investment of approximately US$150 million, Pilot and Seapath's LNG bunkering facility will use their combined expertise to serve the needs of a vital global and US trade corridor. According to the Greater Houston Partnership, the Greater Houston waterways generated over US$906 billion in economic value to the US in 2022. The Greater Houston area was named the top US port by tonnage in a 2023 report by the U.S. Department of Transportation.
Led by LNG industry veterans with extensive experience on the terminal and marine side, Pilot aims to deliver LNG to new and existing markets across the US, including fuel/bunkering terminals and related infrastructure. This is the first in a series of planned strategic investments by Seapath and Pilot to create a network of LNG facilities in areas of unmet need in the US.
"Seapath is dedicated to investing across the marine infrastructure space and will provide strong financial backing to Pilot's LNG bunker projects," said Jonathan Cook, CEO of Pilot. "We look forward to working with Seapath in delivering this facility in a timely manner based on the extensive development work already completed. This project will meet the significant needs for LNG fuel, which also supports ongoing decarbonisation across the marine industry."
A US company led by Merchant Mariners and former service members, Seapath was formed responding to the need for critical investments in the US maritime economy. While LNG bunkering infrastructure has been developing overseas, US infrastructure supporting its uptake has been slower. In addition to this facility, the company plans to invest strategically in innovative projects within maritime industrial facilities and U.S. Jones Act vessels.
"The infrastructure under development will provide LNG to a growing market seeking cleaner marine fuel, particularly as customers look for economical ways to comply with tightening emissions regulations, including regulations set by the IMO in 2020," added Seapath CEO, Greg Otto. "We are pleased to be working with a first-class team in Pilot and with some of the leading ports in the US to bring this critical LNG bunkering infrastructure to the Gulf Coast region where there is high demand for it. Thanks to our valuable partnership with Pilot, we look forward to developing more of these much-needed facilities in ports across the US."
As the United Nations International Maritime Organization (IMO) has advanced its global strategy for maritime decarbonisation, LNG has emerged as a cleaner, more environmentally friendly alternative to traditional marine fuels. It has the potential to significantly reduce vessel emissions, including cutting nitrogen oxide emissions by 80 – 90% and reducing greenhouse gas emissions by 25% over heavy fuel oil. LNG's unique physical and chemical properties, including its inability to ignite in liquid form, make it a safer alternative to traditional marine fuels. According to Clarkson Research, alternative fuel-powered vessels were approximately 60% of all new vessels ordered since 2022. Of these orders, roughly 80% are vessels powered by LNG, including by major cruise lines and operators of container vessels.
Seapath is one of three maritime subsidiaries of Libra Group, a privately owned business group whose subsidiaries own and operate assets in nearly 60 countries with six business sectors, including maritime and renewable energy. Libra's other maritime holdings include Lomar Shipping, a global shipping company with a fleet of more than 40 vessels, and Americraft Marine, which owns and operates a Jones Act Shipyard in Palatka, Florida that constructs crew transfer vessels to service the growing offshore-wind industry and traditional inland-marine assets such as tugboats and barges.
"Libra Group is committed to advancing innovation across our sectors, from maritime, to aerospace, to renewable energy and more. As a global organisation, we will harness insights from across our network to bolster the uptake of more sustainable technologies to advance our sectors while identifying potential applications across our other sectors," commented Manos Kouligkas, CEO of Libra Group. "Adoption of more sustainable fuels is critical to future-proofing our industries against a rapidly changing ecosystem. We will continue to support the transition to greener energy solutions, and we look forward to following Seapath's work to evolve the US maritime industrial sector."
Pilot and Seapath plan to continue their ongoing FEED development for their projects in 3Q24 and 4Q23 to file applications with the necessary federal and state agencies to permit, site, construct, and operate the small scale LNG terminal for marine fuel. Pilot and Seapath anticipate announcing the final investment decision (FID) details of their project by 2H24.
Read the article online at: https://www.lngindustry.com/small-scale-lng/29092023/seapath-and-pilot-lng-jv-to-develop-first-dedicated-lng-bunkering-facility-in-us-gulf-coast/
You might also like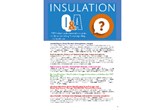 LNG Industry asked several companies to discuss some key factors regarding LNG insulation in our recent November 2023 issue of the magazine.