Next generation rocket featuring LNG-fuelled booster on track for flight in mid-2020
Published by David Rowlands, Editor
LNG Industry,
---
United Launch Alliance (ULA) has announced that its next-generation rocket, the Vulcan Centaur, is making strong progress in development and is on track for its initial flight in mid-2020.
Tory Bruno, ULA's President and CEO, said: "Vulcan Centaur will revolutionise spaceflight and provide affordable, reliable access to space for our current and future customers.
"We are well on our way to the introduction of Vulcan Centaur – the future of US rocket manufacturing. With state-of-the-art engineering and manufacturing techniques, this rocket is designed specifically for low recurring cost."
According to the statement, the new rocket design is nearing completion, and the booster preliminary design and critical design reviews have been completed. The Vulcan Centaur will have a maximum lift-off thrust of 3.8 million pounds and carry 56 000 pounds to low Earth orbit, 33 000 pounds to geo-transfer orbit and 16 000 pounds to geostationary orbit, with greater capability than any currently available single-core launch vehicle.
Bruno added: "Our new rocket will be superior in reliability, cost and capability – one system for all missions.
"We have been working closely with the US Air Force, and our certification plan is in place."
Following completion of a competitive procurement, ULA has chosen Blue Origin's BE-4 engine for Vulcan Centaur's booster stage. This booster is fuelled by LNG, and will be powered by two BE-4 engines, each of which will produce 550 000 pounds of sea level thrust. As previously announced, ULA has selected Aerojet Rocketdyne's RL10 engine for the Centaur upper stage, Northrop Grumman solid rocket boosters, L-3 Avionics Systems avionics, and RUAG's payload fairings and composite structures for the new Vulcan Centaur rocket system.
Bruno said: "We are pleased to enter into this partnership with Blue Origin and look forward to a successful first flight of our next-generation launch vehicle.
Blue Origin CEO, Bob Smith, added: "We are very glad to have our BE-4 engine selected by United Launch Alliance. United Launch Alliance is the premier launch service provider for national security missions, and we're thrilled to be part of their team and that mission.
"We can't thank Tory Bruno and the entire United Launch Alliance team enough for entrusting our engine to powering the Vulcan rocket's first stage."
Bruno added: "ULA has chosen the best systems available to create the Vulcan Centaur.
"These engines and components will ensure ULA continues to lead the way in space exploration, maintain our record of success and remain America's launch vehicle for our nation's most vital missions.
"Strong partners are critical to the cutting-edge innovation that is leading us into the next generation in space and ensuring mission success.
"Partnerships with Blue Origin, Aerojet Rocketdyne, Northrop Grumman, L-3 Avionics Systems and RUAG will allow the Vulcan Centaur to transform the future of space launch for the government and commercial markets, making launch more affordable, accessible and commercially available."
Read the article online at: https://www.lngindustry.com/small-scale-lng/28092018/next-generation-rocket-featuring-lng-fuelled-booster-on-track-for-flight-in-mid-2020/
You might also like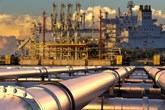 At every stage of the LNG process – from pretreatment to transportation – accurate and reliable measurements are essential for optimising production, maintaining safety, and ensuring profitability.