---
Stabilis Energy Inc. has announced that it has filed a permit application to build and operate a small scale LNG production facility in Monterrey, Nuevo Leon, Mexico.
The company claims this is a major milestone in its Mexican growth plan. Stabilis has also started signing LNG supply agreements with Mexican customers for sales from the facility.
According to the statement, the permit application seeks approval to install two LNG production units in Monterrey. The first unit is a 20 000 gal./d LNG production facility that Stabilis currently owns and can deploy immediately. The second unit is a 100 000 gal./d LNG production facility that would be similar to the one that Stabilis currently operates in George West, Texas.
The proposed facility will be located on an industrial property owned by affiliates of Stabilis' joint venture partner, CryoMex Investment Group LLC. The site includes access to the natural gas and electricity supplies required to operate an LNG production facility. In addition to this, it also provides easy access to major highways for truck distribution.
Jim Reddinger, President and Chief Executive Officer of Stabilis, said: "Stabilis is pleased to take this next step in expanding our LNG capabilities in Mexico. Installing our liquefier in Monterrey will allow Stabilis to quickly expand in the Mexican market with relatively low capital expense.
"It will also increase the return on capital on our existing asset base. We believe that the Monterrey facility will be fully subscribed when it opens."
In the statement, Stabilis claims that it is expecting the permitting process to take approximately 6 – 9 months to complete before construction commences. Depending on the timing of the permitting process, Stabilis believes that it could begin LNG production by the end of this year.
In connection with the production facility development, Stabilis has started signing multi-year LNG supply contracts with new customers located in the region. For instance, the company recently signed a multi-year LNG supply contract with a new industrial customer that could require up to 25 000 gal./d of LNG once fully operational. Stabilis claims that it is currently pursuing similar LNG supply agreements with a number of other customers.
LNG will be provided from the Monterrey facility once it is commissioned. In the meantime, LNG will be provided from Stabilis' existing facility in Texas. LNG transportation, storage, and vaporisation equipment will reportedly be provided from the company's existing fleet.
Reddinger added: "Our goal is to provide access to clean, low-cost natural gas to industrial customers throughout Mexico.
"We are encouraged by the Mexican market's reception to the LNG value proposition, and we are confident that building our in-country production and distribution capabilities will accelerate adoption of LNG fuel."
Read the article online at: https://www.lngindustry.com/small-scale-lng/27022020/stabilis-energy-achieves-major-milestones-in-mexican-growth-plan/
You might also like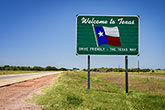 Texas LNG has selected ABB to deliver an integrated technology offering, including substation and control solutions.