---
Small scale LNG, a niche but nascent industry that is already profitable and scalable, boasts significant potential.
It is well placed to meet the growing demand from the shipping and trucking industries for fuels that are more environmentally friendly than oil and diesel. Small scale LNG also enjoys advantages in addressing off-grid power generation for industrial and residential needs in remote locations. Because of its environmental credentials, it is likely to gain further traction as market and regulatory pressures to transition to lower-carbon energy intensify. In the same way that fracking transformed the US energy landscape, small scale LNG has the potential to transform the role of gas in a number of key geographies and industry sectors. As companies approach the small scale LNG market, they should be prepared to act quickly, establish a first-mover advantage and be prepared to build partnerships across the LNG chain.
The term small scale LNG refers to the direct use of LNG in its liquid form, as opposed to the traditional model of regasification and subsequent introduction into the gas transmission grid. Small scale liquefaction plants have a production capacity of fewer than 500 000 tpy and supply end-users in places where traditional infrastructure does not reach, or to consumers requiring liquid fuel. There are three major end uses for small scale LNG:
Marine fuel (bunkering).
Fuel for heavy road transport.
Power generation in off-grid locations.
The market is relatively immature. However, several major energy companies are already involved in ssLNG, including Shell, Engie, ENI, Gasum, and Gazprom. The size of the market is expected to grow to approximately 100 million tpy by 2030 according to Engie.
A number of important factors favour the growth of small scale LNG:
The difference in price between LNG and oil, influencing the 'total cost of ownership' for the end-user, as well as regulatory drivers (especially for bunkering).
This technology offers investors more immediate and potentially attractive returns in the medium term given its 'plug and play' service with lower investment requirements and accelerated commissioning schedules.
Small scale LNG is scalable, meaning operators can easily add capacity to serve increased demand while gaining supply chain synergies.
Precisely because of this flexibility, small scale LNG can stimulate demand in areas of the market that were previously unsuited to LNG as a fuel source, such as off-grid power generation on islands and in remote areas.
Increased liquidity of LNG and growing environmental drivers are likely to increase adoptions rates particularly in US, Europe, and China.
To succeed in the small scale LNG business, companies will have to develop the right business model, engineer a flexible strategy, and build crucial core capabilities. With regard to strategy and capabilities, integrating operations across the value chain and building successful partnerships are fundamental to long-term success. Simply put, in small scale LNG, size still matters. The winning players will need to be active across all segments of the industry, from the supply of gas, to transportation and distribution, right down to the point of direct commercial relationships with end-users (where sizable). Companies that can move with agility, with the right strategy and capabilities in place, and that can build partnerships across the LNG value chain will benefit from the advantage that accrues to first movers. In the same way that fracking transformed the US energy sector, small scale LNG may be the next 'small' revolution in the gas sector. Those first off the mark will be the most likely to reap the benefits.
Topics around this will be discussed at the technical streams at the Gastech 2018 conference, held from 17 – 20 September at the Fira Gran Via, Barcelona, Spain. Over 350 speakers are expected to address 3500 strategic and technical delegates during the multi-streamed conference.
Register for the leading global gas, LNG and energy event that is uniquely placed at the heart of the conversation and navigate the next steps the industry takes amongst discussion and debate around advances in technology, efficiency and market fluidity and the competitiveness of natural gas.
This article was written by Girgio Biscardini, Partner, PwC Strategy&; Adrian Del Maestro, Director, PwC Strategy& and Rafael Schmill, Director, PwC Strategy&
Read the article online at: https://www.lngindustry.com/small-scale-lng/22082018/small-going-big-why-small-scale-lng-might-be-the-next-big-wave/
You might also like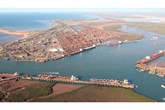 Pilbara Clean Fuels, Oceania Marine Energy, and RINA join forces in a collaboration to develop a low-carbon LNG production and marine bunkering concept in Port Hedland, Australia, aiming to change the maritime industry's environmental impact.