---
Scania has announced that, alongside HAVI, it is responding to growing consumer demands for more sustainable transportation operations.
Both companies are key players in the McDonald's supply chain, and are accelerating the five-year roadmap that aims to reduce CO2 emissions from the restaurant chain's delivery vehicles.
According to the statement, HAVI Spain is planning to add 14 gas-fuelled vehicles to deliver products to McDonald's restaurants from HAVI's distribution centres in Madrid and Barcelona by the end of this year. 12 of these run on LNG, with the remaining two running on CNG. HAVI Spain already had two CNG trucks, so now has a total of 16 gas-fuelled vehicles.
The HAVI-Scania greener fuels roadmap aligns directly with MOVALT – a scheme by the Spanish government that promotes the transition of road transport fleets to low emission vehicles. According to the statement, this initiative supports the McDonald's Scale for Good initiative, which focuses on priority areas to drive industry-wide change on some of the most pressing environmental and social challenges that the world is facing today: beef sustainability; commitment to families; climate action; packing and recycling; and youth opportunity.
John Alves, Managing Director, McDonald's Spain, said: "Innovation is absolutely critical to our sustainability journey and to use our scale for good. Our work with companies like HAVI and Scania takes a proactive approach to finding and implementing more sustainable supply chain solutions, and contributes to our global supply chain and sustainability strategy."
Rafael Gómez, Senior Vice President, Operations and Freight Management, HAVI, said: "As McDonald's lead logistics provider, we have the clear commitment to support the business's Scale for Good and all their associated sustainability initiatives. We want to be a frontrunner at changing towards new standards for urban deliveries and implementing specific measures to benefit the environment and communities where we operate."
Sebastián Figueroa, Managing Director, Scania Iberia, added: "This partnership is an example of how transport companies, logistic provider and trucks manufacturers can work together to lead the shift towards a sustainable transport system. It is encouraging to see more and more customers and customers' customers demanding this type of solution."
Read the article online at: https://www.lngindustry.com/small-scale-lng/20122018/havi-and-scania-introduce-more-gas-fuelled-trucks-in-mcdonalds-supply-chain/
You might also like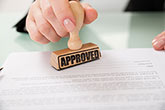 LNT Marine and Shanghai Merchant Ship Design and Research Institute have received approval in principle from ABS for the latest variant of their LNT A-BOX LNG containment system.