---
The consultation on the Government's Clean Air Strategy closed recently, setting out plans to reduce roadside nitrogen dioxide concentration in the UK. Yet, argues Calor, it is crucial that freight and haulage industry end-users are consulted fully in this process in order to ensure that the transition to cleaner vehicle technologies is as simple and cost-efficient as possible.
According to Calor, there are approximately 120 000 heavy goods vehicles (HGVs) currently operating on Britain's roads, which account for 27% of roadside NOx emissions. Recent reports from Policy Exchange demonstrate that by adopting gas-based fuels, fleet managers can significantly improve emissions from these vehicles in a short space of time.
However, Calor argues that if moving to gas-vehicle technology is to help with UK-wide efforts to cut pollutants, it requires a greater commitment towards the development of a nationwide refuelling network, especially for LNG-fuelled vehicles, to encourage hauliers to invest in this technology, without compromising their operational efficiency.
Mark Gilks, Transport Specialist from Calor, said: "Calor already operates the UK's largest national network of LNG refuelling stations and, as a major supplier, is keen to develop the infrastructure further to support the move to alternative fuels such as natural gas.
"Elsewhere, we have found that the UK's fuel duty escalator had discouraged customers to move to LPG for transport, believing that diesel was a better choice for the environment.
"Following the Chancellor's announcement at the Autumn Budget in 2017, this escalator has now been removed which is a positive step to enable end-users to benefit immediately from a cleaner alternative to diesel."
As a result, Calor is continuing to work alongside its customers to introduce dual-fuel technology, which, with a simple conversion, allows the engine's combustion chambers to burn both LPG and diesel, reducing the HGV's fuel costs and emissions.
Dual-fuel technology only needs a small capital outlay, and when using trusted conversion technology can be installed quickly.
Although the exact benefits of conversion may be dependent on a number of variables (such as the vehicle's running profile), based on a 25% substitution of LPG to diesel, cost-savings of 10 – 15% can be delivered, alongside a 6% reduction in CO2.
Harmful emissions are also reduced as LPG is 86% lower in NOx emissions than diesel and has 98% fewer particulate matter (PM) emissions, which are also lead and soot-free.
Gilks continued: "In addition to our LNG and LPG offerings, we have also introduced BioLPG, a new, renewable fuel that can be used alongside dual-fuel technology. Available exclusively from Calor, BioLPG expands upon LPG's already-established benefits, offering a chemically-identical alternative created from renewable feedstocks.
"Using BioLPG offers HGV operators CO2 savings of between 50 and 80% when compared with conventional LPG, based on a 100% BioLPG substitution.
"BioLPG is also a drop-in fuel. This means that for hauliers already using LPG, there is no need to alter any equipment or supply infrastructure so, fleets using dual-fuel technology can improve their environmental impact even further, and those converting from diesel will notice a dramatic difference."
Concluding the statement, Calor states that any move to increase funding for clean air zones and to place tighter restrictions on pollutants from vehicles should be welcomed as the UK moves to improve air quality across the UK. This is an important area of environmental protection, but it is equally important that infrastructure and technology can keep pace with changing demand to make the transition as simple as possible for the industry.
Read the article online at: https://www.lngindustry.com/small-scale-lng/04102018/calor-calls-for-greater-commitment-to-uk-gas-vehicle-infrastructure/
You might also like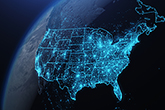 A Seapath and Pilot LNG joint venture will develop, construct, and operate a terminal in the Galveston Bay area supporting LNG-powered vessels.