---
PitPoint has announced that it has opened its first Belgian LNG refuelling station for trucks.
The station is located in Rekkem, which is near the French border. PitPoint claims that the location of this station represents a significant step towards realising an international LNG network in northwest Europe.
According to the statement, the station adjoins an existing Total station at the LAR transport centre at Rijksweg 746 in Rekkem (Menen), close to the E17/A14 motorway that connects Kortrijk and Lille. As a result, PitPoint claims the station has a favourable location for transport movements along the Benelux thoroughfare, which is good news for transporters that have already switched to LNG-fuelled vehicles.
Dieter Vanoverberghe, business manager at DVM Trans, said: "We are eager to do our part to make transport more environmentally friendly. That's why we've chosen to use the alternative fuel LNG. Our LNG trucks are now on the road 24/7. Because the number of LNG stations out there is still rather small, this can be a bit of a puzzle at times. That's why we're extremely pleased with PitPoint's new LNG station, which is situated precisely along our route. Hopefully, a larger LNG network – in combination with the government's zero-duty scheme – will inspire other transport companies to follow suit. This will enable us all to work towards a greener transport sector, together!"
PitPoint claims that its new facility will operate 24/7. It features two LNG pumps and three staging areas for trucks that operate on LNG.
Read the article online at: https://www.lngindustry.com/small-scale-lng/03102019/pitpoint-opens-first-belgian-lng-refuelling-station/
You might also like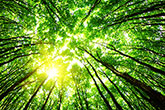 Rohe Solutions Oy has started liquefying biogas from the grid at the Hamina LNG terminal. Liquefaction at Hamina LNG Oy's terminal and the first pilot deliveries are planned to start in early 2024.