---
According to
Reuters
, a Russian LNG floating storage and regasification unit (FSRU) has been leased by OMV.
The Marshal Vasilevskiy FSRU was reportedly hailed by President Vladimir Putin as a guarantor of energy security to Russia's Kaliningrad enclave. Reuters reports that the vessel has been leased by OMV due to the absence of any immediate threats to overland gas supplies to the area.
The vessel can also act as an LNG vessel, and was reportedly set up to offset potential disruptions to gas pipeline flows via Belarus to Kaliningrad, which is located between Lithuania and Poland, and cut off from mainland Russia. Currently, however, there are not any immediate threats to these flows.
According to Reuters, the vessel is now moored at the port of Rotterdam, the Netherlands, with one Gazprom source saying: "(OMV) have loaded an LNG cargo and are waiting for LNG prices to go up to re-sell it."
Rainer Seele, the Chief Executive of OMV, reportedly spoke to Reuters claiming that the company is planning to use the unit as an offshore storage facility. He did not say whether the vessel was holding Gazprom's LNG, or for how long the vessel has been leased.
Three Gazprom sources claim the unit has been hired by OMV until November. One of these sources claimed the vessel was chartered empty after its last LNG cargo was offloaded in Kaliningrad.
Read the article online at: https://www.lngindustry.com/regasification/29082019/russia-leases-fsru-to-omv/
You might also like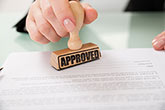 LNT Marine and Shanghai Merchant Ship Design and Research Institute have received approval in principle from ABS for the latest variant of their LNT A-BOX LNG containment system.