---
The 'LNG market in India 2018' report has been added to ResearchAndMarkets.com's offering.
With economic and industrial growth comes an ever-increasing demand for energy. Given India's commitment to mitigate its carbon emissions, India's energy demand is moving rapidly towards clean energy.
As a result, the demand for natural gas has grown considerably. However, domestic production continues to decline. Therefore, the growing gap between demand and supply will be bridged by increasing LNG supply to the country. Imports of LNG is expected to increase significantly as the country's gas demand grows.
As the country plans to increase its LNG imports, it is also in the process of expanding its LNG terminal capacity significantly. India has four existing LNG terminals with 30 million tpy of capacity and re-gasification and storage capabilities. Over the next few years, this capacity is expected to reach a total LNG import capacity of 128.05 million tpy, growing by about 98.05 million tpy. Of this, 28 million tpy is under construction through upcoming terminals, while another 15 terminals are at the proposal stage.
Even as the country is moving towards becoming a gas-driven economy, domestic production has been on a consistent decline over the past five years. Some estimates expect the production to continue its south-bound trajectory, others feel there will be a slight revival of production with the introduction of the policy on newly discovered small fields.
This research estimates that production will increase by about 4% CAGR by 2023 in the best case scenario. The realistic and pessimistic case scenarios expected a much lower growth rate.
Read the article online at: https://www.lngindustry.com/regasification/24102018/lng-market-in-india-2018-2022/
You might also like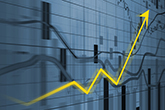 Priya Bose, MarketsandMarkets, India, outlines how the recent growth in global energy demand has resulted in a significantly larger LNG market.