---
CIMC has announced that, in a first for the industry, 130 LNG tank containers have been delivered from the Port of Yangpu of Hainan Province to the Port of Jinzhou, China.
The 130 LNG tank containers were developed and manufactured by CIMC ENRIC. This LNG transportation trial project was approved by China's National Development and Reform Commission (NDRC), National Energy Administration (NEA) and Ministry of Transport (MOT). It is China's first effort to transport the surplus capacity of the Hainan terminal to the Port of Jinzhou via LNG tank containers, and will help meet the demands of winter heating.
Yongsheng Xu, General Manager of Nantong CIMC Energy Equipment Co. Ltd, said: "Previously, LNG was merely used for the purpose of peak load adjustment in China; today, it is considered as one of major gas sources due to the tighter natural gas supply. And this is good. However, most of the LNG infrastructure with terminal stations as the core is distributed in the southern part of China, such as Hainan Province, Shenzhen Municipality and Guangxi Zhuang Autonomous Region. This can only help a little in alleviating natural gas shortages in the heating season in the country's northern part. Therefore, the south-to-north natural gas transportation means a lot for China and it is a strategically important link in building the natural gas production, supply, storage and marketing system.
"Though the existing pipelines and tank cars have played important roles in south-to-north natural gas transportation, they cannot yet fully handle the surplus capacity of terminals in the southern part of China. In this case, persistent efforts must be done to innovate natural gas transportation models and further promote the building of the natural gas production, supply, storage and marketing system.
"The transportation of LNG via tank containers is an innovative way and effective supplement to natural gas transportation. It is flexible, quick and a low-cost investment with short-term gains. Once the rail-sea-road-rail transport achieves significant breakthroughs, it will have more potential.
"In terms of safety, multiple tests by professional testing agencies have proved that our LNG tank containers have a solid and reliable structure. They will not damage liquid commodities inside and will prolong the storage life of the commodities. At the same time, CIMC ENRIC has specially installed intelligent monitoring devices in each tank container, so as to ensure the real-time monitoring of liquid level, temperature and location of the tank container during stacking, loading and unloading and transporting. By doing so, the safety through the entire transportation process has been tremendously improved.
"There is no doubt that the south-to-north natural gas transportation and intermodal transportation via tank containers will create a new business operating model in the LNG supply chain for the whole market, as our clients and we both believe that China is taking steps to make the transportation of LNG via tank containers as one of important approaches to ensure the successful supply of natural gas in the heating season.
"It is the great confidence in the forthcoming market boom that drives China LNG Group to place bulk orders on LNG tank containers with us.
"The first-ever successful transportation of LNG via ship tank containers has demonstrated CIMC ENRIC's exceptional competence in product R&D and service provision, and it will make great contributions toward having a sufficient natural gas supply in northern China.
"As China continues to speed up constructing the natural gas production, supply, storage and marketing system and deepening the natural gas transmission models, CIMC's LNG tank container business will have bright development prospects."
Read the article online at: https://www.lngindustry.com/lng-shipping/30112018/130-lng-tank-containers-shipped-to-northern-china/
You might also like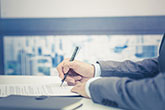 QatarEnergy has signed an agreement with HD Hyundai Heavy Industries for the construction of 17 ultra-modern LNG carriers.