---
Crowley Puerto Rico Services Inc. has announced that it has chosen Eagle LNG Partners to supply LNG to the company's new LNG-powered, Commitment Class vessels. The vessels will be delivered in 2017 and will operate between the US mainland and Puerto Rico.
In order to support the demand from Crowley, Eagle LNG will construct an LNG plant in Jacksonville, US, with a capacity of 200 000 gal./d (initially 87 000 gal./d). The terminal is scheduled for completion in early 2017, and will be separate from the previously announced Eagle LNG Federal Energy Regulatory Commission (FERC) export terminal on the St. Johns River, Jacksonville, which focuses on Caribbean and Atlantic Basin export markets.
The vessels, named El Coqui and Taino, will replace Crowley's towed triple-deck barge fleet, which has operated constantly since the early 1970s.
John Hourihan, the Senior Vice President and General Manager of Crowley, said: "Crowley is proud to take a leadership position in the industry's shift to cleaner-burning, natural gas fuel solution.
"The partnership with Eagle LNG is an important first step in developing sustainable supply infrastructure to ensure these highly technical, environmentally friendly vessels operate to their full capability."
Dick Brown, the CEO of Eagle LNG, added: "The marine sector represents a significant opportunity for LNG fuelling in the US, and Eagle LNG is well-positioned to build the necessary infrastructure and provide the specialised logistics to facilitate this energy transformation.
"It takes companies like Crowley to lead that wave of change. Eagle LNG is proud to work with such a pioneering organisation."
Lenny Curry, the Mayor of Jacksonville, said: "This project is an important investment in our community from both economic and environmental perspectives.
"It clearly demonstrates the leadership role our region is playing in LNG development and progression, while strengthening our commitment to leaving a smaller footprint through cleaner-burning fuel."
Edited from press release by David Rowlands
Read the article online at: https://www.lngindustry.com/lng-shipping/17122015/eagle-lng-selected-by-crowley-to-provide-lng-for-new-vessels-1780/
You might also like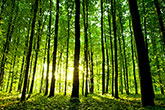 Kontrol Technologies Corp. will provide emission monitoring and analytics to its previously announced customer in the LNG market.