---
Hyundai Heavy Industries (HHI) Group and Korea Development Bank (KDB) have signed a definitive agreement to acquire Daewoo Shipbuilding & Marine Engineering (DSME).
The definitive agreement builds on the heads of agreement (HoA) that was signed between HHI and KDB on 31 January this year. It will see KDB will make a contribution-in-kind to Korea Shipbuilding & Offshore Engineering (KSOE, named tentatively), to be established as a sub-holding company spun off from HHI to control the group's shipbuilding companies including HHI, by transferring its shares in DSME in return for an equity stake in KSOE.
According to the statement, the definitive agreement states, amongst other things, that HHI and KDB will perform due diligence of DSME and HHI, respectively; the two parties will exercise their best efforts to complete the transaction unless the due diligence reveals a fact or matter that would have a material adverse effect on either of the target companies; and the parties will commit no unlawful act that would adversely affect the standalone business operations of HHI and DSME until the acquisition is officially authorised by the government authorities.
At the signing ceremony, the two parties to the definitive agreement also announced a joint statement for co-prosperity of stakeholders. Among the key declarations were employment security of DSME workers and continued relationships with DSME's current business partners. In this statement, HHI and KDB claimed that they are entering into this agreement "with an ultimate aim of stimulating employment and revitalising the local economy", promising to maintain the current management structure of DSME, keep employment of DSME's workers secure and continue the business relationships with the existing subcontractors and suppliers of DSME.
Kwon Oh-gap, Vice Chairman and CEO of HHI Holdings, said: "The decision to welcome DSME to the HHI Group is deeply rooted in our belief that it is a mission given to our group, as the trailblazer and long-standing leader of Korea's shipbuilding sector, to take the initiative in elevating the industry to new heights.
"HHI Group's post-acquisition strategy is, to have its four shipyards, which would now include DSME as the latest addition to the group's portfolio of shipbuilding business, focused on design, manufacturing and sales activities, which will be controlled by KSOE specialised in R&D and engineering, with a view to taking HHI Group's competitiveness to the next level."
Read the article online at: https://www.lngindustry.com/lng-shipping/08032019/hhi-and-kdb-sign-agreement-to-acquire-dsme/
You might also like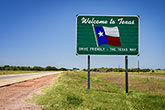 Texas LNG has selected ABB to deliver an integrated technology offering, including substation and control solutions.