---
Høglund has released a statement announcing the launch of two new divisions: Høglund Gas Solutions and Høglund Power Solutions.
Høglund is a global marine automation and system integration expert. The two new business entities will sit alongside Høglund Marine Automation under the Høglund Marine Solutions brand, providing owners, operators and crew access to a full spectrum of automation, gas and hybrid services. In the statement, the company says that it sees these technologies as fundamental to the global transformation to a lower carbon, cleaner shipping fleet and, as such, requiring a radical change in maritime systems engineering to ensure reliability in the long-term.
In order to achieve this, Høglund Gas Solutions will reportedly build on Høglund's engineering expertise and previous experience in creating gas handling systems, supporting the growing market need for LNG fuel systems, including pioneering gas handling in the LNG bunker vessel segment. Focusing specifically on fuel gas supply systems and cargo handling systems, Høglund Gas Solutions will provide customers will reliable, durable and easy-to-operate systems, with open and accessible data.
Simultaneously, Høglund Power Solutions will focus on electric and hybrid vessels, and integration of battery and electrical storage systems. Customers will be given access to sophisticated power management systems that control power flows and integrate storage to reduce emissions, improve fuel economy and reduce downtime through adding redundancy.
By supplying both newbuild and retrofit solutions, both divisions will adhere to the same principles that underpin Høglund's legacy in automation. Transparency and access to data will be paramount, and made easy through integration with wider automation and control systems. Hardware elements will reportedly be selected based on ease of maintenance and replacement through the vessel's lifetime.
The CEO of Høglund Marine Services, Børge Nogva, said: "At Høglund our number one priority has always been to create systems for smarter, cleaner, more efficient ships. It's the essence of who we are as a business. Our global team is constantly thinking years, even decades, ahead to ensure the vessels we work on are safe, efficient and equipped with the systems they need to operate reliably throughout their lifetimes.
"2020 will be the biggest shock to shipping since the switch from coal to diesel. New LNG, electric and hybrid propulsion technologies are emerging as vital solutions, but these will require a fresh approach to maritime systems engineering.
"This is why we're expanding our services to include Høglund Power Solutions and Høglund Gas Solutions, to augment our specialist expertise in marine automation and ensure we continue to deliver 100% customer satisfaction. We've been at the forefront of systems engineering in these new fields – working with leaders in the maritime battery space to design solutions that for a new generation of electric vessels, and pioneering the automation of entire new vessel segments such as the LNG bunkering vessel.
"Our expanded remit is a true reflection of our unparalleled knowledge and expertise in the field of maritime electrical engineering, and a promise to our customers that you are working with a team who is building with you for the long haul."
In the statement, Høglund claims that it is planning the full launch of its automation, gas handling and power solutions at this year's SMM event. For more information, or to speak with one of the team, please visit Hall A5, stand no 113.
Read the article online at: https://www.lngindustry.com/liquid-natural-gas/31082018/hglund-to-launch-power-and-gas-solutions-at-smm/
You might also like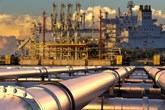 At every stage of the LNG process – from pretreatment to transportation – accurate and reliable measurements are essential for optimising production, maintaining safety, and ensuring profitability.