---
Mark Casaday, Edge LNG, outlines how a flaring-free, venting-free, constraint-free shale industry is possible with micro scale LNG.
For the Permian Basin, the future is bright – and getting brighter all the time. In fact, the McDonald Observatory in Texas has noted an increase in average sky brightness due to artificial light from 14% in 2015, up to 43% in 2019.1 The reason is flaring.
No one wants to flare. The natural gas that is burned off is a valuable fuel and should be a second revenue stream – if ever the phrase 'burning money' applied to the real world, it is here. What is more, though flaring is less harmful than simply venting the gas, it still creates carbon emissions not associated with any useful process such as providing power or propelling a vehicle. But if an operator has no access to pipeline takeaway capacity (or can't afford it), then they have little choice other than to flare or close up shop entirely.
Or do they? In fact, modern technology and smart business models are finally providing an economically attractive alternative to flaring. For the Permian, the Bakken – and the rest of North America's shale gas basins – the future might be brighter if we turn out the lights.
Flaring up
One thing is abundantly clear when it comes to flaring: it is on the increase. Rystad Energy recently reported that flaring in the Permian hit an all-time-high of 750 million ft3/d during the period from July to September 2019 – up from just 100 million ft3/d a decade ago.2
And though the Permian may be the biggest culprit, it is far from the only one. Estimates based on satellite data collected by the Global Gas Flaring Reduction Partnership (which is managed by the World Bank) identified a 48% rise in flaring in 2018, and pointed to Texas and North Dakota as the main sources.3 According to the same report, 145 billion m3 (5120.6 billion ft3) of natural gas were flared in 2018 – equivalent to the total annual gas consumption of Central and South America.
The scale is staggering, and it is only going up. This is a worrying trend for a number of reasons.
One is environmental. Different industry outlooks give different views on the future of oil and gas, the competitiveness of renewables and the need to decarbonise, but no credible voice denies that there is environmental pressure on the sector. Viewed in this light, flaring is a dual liability.
On one hand, it runs contrary to the industry's efforts to decarbonise oil and gas production processes. The Oil and Gas Climate Initiative recently celebrated progress in stripping methane emissions from member operations but acknowledged a similar carbon target was needed.4 Though flaring helps stop the release of methane into the atmosphere, burning it does release carbon dioxide.
Secondly, flaring is the practice of burning natural gas as a waste product, not for some useful purpose. Flared gas powers no generators, fuels no vehicles, heats no homes. All the emissions, none of the utility. That means that some other fuel will probably have to be burned to do the work flared gas could be doing.
However, the flaring issue is not just a green one, it is one measured in the red and black of the balance sheet too. Oil may be the more valuable commodity for American shale producers, but every cubic foot of flared gas is also foregone revenue. At the time of writing, the spot price for natural gas at the Henry Hub is US$2.77 per million Btu (admittedly not high by historical standards). Taking the Permian's 750 million ft3/d, that is roughly US$2.15 million of revenue left on the table every day in the Permian alone. Alternatively, rather than sell the gas on the market, a proportion could be captured and used to power onsite operations, saving cash rather than generating it. Either way, flared gas could have a better outcome on the bottom line.
In some cases, the impact on the business might be even more profound than foregone revenue or cost savings. Regulatory clampdowns on flaring such as those in North Dakota have so far been relatively ineffective, but, at some point, these rules will either be softened or tightened.5 If it is the latter – and extra gathering pipeline capacity doesn't come online – the only choice will be to pull back production, choking regional shale play growth. Some already argue that producers have held back on their potential as a result.6
False dawns
Is there a solution? Many have been tried. Regulation may play a role, but unless it is matched by a profitable way to make use of the gas, it may have the inadvertent effect of throttling production entirely.
The obvious solution is to increase gathering pipeline capacity – but it is not obviously feasible. The aforementioned Rystad Energy report highlights that activity is moving to areas without current gathering capacity, and current pipelines are already facing bottlenecks. Building more is not only incredibly expensive, but politically difficult – various pipeline projects have run into intense opposition in recent years. To build out pipeline capacity at the scale and reach required to solve the flaring conundrum would be a gargantuan undertaking.
Other methods have been tried too. Technology exists to capture gas at the wellhead and convert it to a useful and transportable form. CNG, which can then be collected and transported by truck, is an option that has worked for some. However, the logistics involved in the business case can be difficult at low gas prices. LNG is more attractive in this respect – as much as eight times as much gas can be transferred at a time, slashing associated overheads. However, what has traditionally been labelled as 'micro LNG' for use at well sites has in fact involved extensive expensive equipment and significant installation costs. It has not proved a cost or space-effective solution for many operators.
The lights out lightbulb moment
However, new technology is changing the equation. Advances in truly micro scale LNG have reached a point where it is now possible to deliver an entire LNG gas capture, liquefaction and transportation solution with each module the size of a truck-delivered container. These new solutions have a radically smaller site footprint and require minimal installation investment – they can be delivered and producing LNG within hours. That LNG may then either be used immediately onsite for power generation, or delivered via road to any customer, anywhere.
The need for flaring (or venting) evaporates, the need to expand gathering pipeline networks fades away, and the cost-prohibitions against natural gas capture, use and sale crumble. Operators are then able to better pursue their environmental targets, to create a lucrative secondary revenue stream and to expand or take the brakes off oil production without fear of regulatory repercussions.
A flaring-free, venting-free, constraint-free shale industry is within our grasp. Would the last operator still flaring please turn out the light?
Read the article online at: https://www.lngindustry.com/liquid-natural-gas/30122019/turn-out-the-lights-can-flaring-be-curbed/
You might also like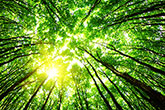 Rohe Solutions Oy has started liquefying biogas from the grid at the Hamina LNG terminal. Liquefaction at Hamina LNG Oy's terminal and the first pilot deliveries are planned to start in early 2024.