---
Pieridae Energy Limited has announced that its proposed financing of upstream activities within the Goldboro LNG project has received a written confirmation of eligibility in principle for up to US$1.5 billion of untied loan guarantee by the German federal government under its UFK program (Bundesgarantien für ungebundene Finanzkredite).
This confirmation not only satisfies a critical condition leading to the completion of Pieridae's acquisition of Ikkuma as contemplated by the arrangement agreement entered into between the company and Ikkuma on 23 August 2018, but also marks an important milestone in advancing the integrated Goldboro LNG project towards a final investment decision (FID).
This prospective US$1.5 billion German government loan guarantee in relation to the proposed financing of conventional upstream natural gas development is in addition to a like confirmation of UFK eligibility that was previously announced, namely for up to US$3 billion of prospective German government loan guarantees for the proposed financing of the construction of Goldboro LNG train 1 and all associated facilities.
The terms and conditions of both guarantees are yet to be negotiated in the context of an overall project financing. Given that the rationale of Germany´s UFK program is to enhance security of commodity supply, the actual grant of the guarantees will be subject to, among other things, a commitment that a specified amount of LNG produced annually from the proposed Goldboro LNG facility over a term of 20 years will be delivered to, and be regasified in, Europe. In 2013, Uniper Global Commodities S.E. entered into a 20-year agreement with Goldboro to purchase approximately 5 million tpy of LNG produced from train 1 of the proposed Goldboro LNG facility.
"We are extremely pleased with the additional support that Pieridae is eligible to receive from the German federal government in regard to the proposed Goldboro LNG facility and its integration with upstream natural gas development" said Alfred Sorensen, CEO of Pieridae. "This latest announcement from the German government advances our objectives of completing the company's acquisition of Ikkuma and reaching a positive financial investment decision for the integrated Goldboro LNG project."
Read the article online at: https://www.lngindustry.com/liquid-natural-gas/29102018/goldboro-lng-eligible-to-benefit-from-german-loan-support/
You might also like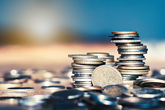 Snam and BW LNG have finalised the acquisition by Snam Group of 100% of the share capital of FSRU I Limited for a total consideration of approximately US$400 million.