Hawaii to rely on renewables and LNG
---
Hawaiian Electric Company, a wholly-owned subsidiary of Hawaiian Electric Industries (HEI), and its subsidiaries, Hawaii Electric Light and Maui Electric, have proposed plans for Hawaii's energy future that will lower electric bills, give customers more service options and nearly triple the amount of distributed solar while achieving the highest level of renewable energy in the nation by 2030.
The companies' planned electric systems for Oahu, Maui County, and Hawaii Island will form the foundation for this new energy future. The plans are meant to address the comprehensive orders issued by the Public Utilities Commission in April.
Energy environment
"Our energy environment is changing rapidly, and we must change with it to meet our customers' evolving needs. These plans are about delivering services that our customers value. That means lower costs, better protection of our environment and more options to lower their energy costs, including rooftop solar," said Shelee Kimura, Hawaiian Electric Vice President of Corporate Planning and Business Development.
Renewables
Hawaiian Electric, Maui Electric, and Hawaii Electric Light will:
Support sustainable growth of rooftop solar
Expand use of energy storage systems
Empower customers by developing smart grids
Offer new products and services to customers
LNG
The companies will also switch from high-priced oil to lower cost LNG. Energy needs not met by renewables will largely be met with cleaner and less expensive liquefied natural gas. Most existing oil-fired generating units will be converted to run on LNG. Older generating units will be deactivated by 2030 as new, more-efficient, quick-starting LNG fueled generators come online.
Achieving this transformation requires significant upfront investment by the utilities and unaffiliated companies to build the flexible, smart, and renewable energy infrastructure necessary to continue to provide reliable service to customers. Customer bills are expected to decline by an estimated 20% by 2030.
Affordable, clean energy
Hawaii's energy environment is changing more rapidly than anywhere else in the country. Currently, in Hawaii, more than 18% of the electricity used by customers comes from renewable resources, ahead of the state goal of 15% by 2015.
"This plan sets us on a path to a future with more affordable, clean, renewable energy," concluded Dick Rosenblum, Hawaiian Electric President and CEO. "It's the start of a conversation that all of us – utilities, regulators and other policymakers, the solar industry, customers and other stakeholders – need to be a part of, as we work together to achieve the energy future we all want for Hawaii."
Adapted from press release by Katie Woodward
Read the article online at: https://www.lngindustry.com/liquid-natural-gas/27082014/hawaii-makes-switch-to-renewables-and-lng-1292/
You might also like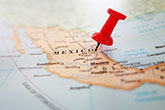 Mexico Pacific Limited and Woodside have signed a sales and purchase agreement for 1.3 million tpy of LNG for 20 years.