Ground-breaking ceremony held for Wärtsilä built Hamina LNG terminal
Published by Will Owen, Editor
LNG Industry,
---
A ground-breaking ceremony for the new Hamina LNG terminal that is to be engineered, procured and constructed by Wärtsilä was held on 25 September. The ceremony was attended by Finland's Minister of Finance Petteri Orpo, as well as local officials and executives from Hamina LNG Oy and Wärtsilä.
The 30 000 m3 capacity terminal will provide storage of LNG. It will also have regasification capability for sending the gas to the existing distribution network serving both regional and national markets. In addition, the terminal will have a truck-loading area for LNG, as well as the possibility to supply bunkering barges and small scale carriers. The tank foundation for the terminal has already been cast, and the facility is scheduled to become fully operational in 2020.
This project is part of the global expansion of the LNG infrastructure market. Wärtsilä continues to play a valuable role in this development through its deep understanding and knowledge of the LNG value chain, and its extensive offering in LNG related solutions.
"This new terminal represents an important addition to Finland's gas infrastructure and will support our ambition to provide a reliable supply of clean energy to local industry and businesses. We appreciate Wärtsilä's extensive capabilities in LNG engineering, which have made this project possible," said Markku Tommiska, CEO, Hamina Energy Ltd.
Alexandre Eykerman, Vice President, LNG Solutions at Wärtsilä, added: "This project is very much in line with Wärtsilä's emphasis on utilising LNG fuel to reduce the environmental impact of power generation. It also supports our vision of a future where 100% of energy will be sourced from renewables, such as solar and wind. For this, fast-starting, flexible, power plants fuelled by clean-burning LNG will be needed. Wärtsilä's strength as a leading technology provider, together with our experience and expertise in LNG infrastructure development and power plant solutions, enables us to deliver fully integrated power solutions for a more efficient and cleaner energy future."
Wärtsilä Development and Financial Services (WDFS) has a minority investment in Hamina LNG Oy, the main shareholders of whom are Hamina Energy Ltd and Estonian energy company Alexela. Preparations are being made for a second 20 000 m3 LNG storage tank to be added in the terminal at a later date.
Read the article online at: https://www.lngindustry.com/liquid-natural-gas/26092018/ground-breaking-ceremony-held-for-wrtsil-built-hamina-lng-terminal/
You might also like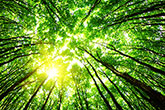 Rohe Solutions Oy has started liquefying biogas from the grid at the Hamina LNG terminal. Liquefaction at Hamina LNG Oy's terminal and the first pilot deliveries are planned to start in early 2024.