Port Kembla project looking to increase winter imports of LNG
Published by Will Owen, Editor
LNG Industry,
---
According to Reuters, the Australian Industrial Energy (AIE) consortium is seeking to increase the quantity of LNG it is permitted to import into Australia, above the threshold of what the state of New South Wales approved last April.
The joint venture (JV), which is planning to build the berth for a floating LNG (FLNG) import facility at Port Kembla, is reportedly looking to increase its winter import volume to up to 46 cargoes per year, delivered by a variety of different sized vessels. This marks a significant increase from the approved 170 000 m3 delivered by 26 standard-sized vessels.
The project at Port Kembla is one of five proposed Australian LNG import terminals and its current approved import capacity is 2 million tpy. The proposed winter volume expansion would amount to approximately a 20% increase.
This new application will delay the project's final investment decision (FID) well into 2020, a year later than was originally planned.
AIE has said the change to its application will not require it to increase the size of the floating storage and regasification unit (FSRU) that will be incorporated into the Port Kembla project. The consortium has stated that it is simply seeking to be permitted to increase the number of shipments it can import in the winter months, when southeastern Australian gas demand peaks and LNG prices in north Asia are at their lowest.
AIE has commented that it will need to submit environmental and hazard studies as part of the application modification process. This forms part of the delay in the FID as there is no given timeframe for the studies. On top of this, the state of New South Wales typically takes at least a few months to review modification applications.
The consortium previously estimated that it could begin delivering LNG within 16 months of its FID, however it reportedly wants to secure more customers prior to the decision being taken. This is problematic, in light of the fact that potential customers are keen that the project has government approval for the expansion before committing themselves.
Read the article online at: https://www.lngindustry.com/liquid-natural-gas/25102019/port-kembla-project-looking-to-increase-winter-imports-of-lng/
You might also like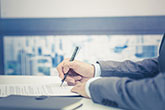 In its efforts to further boost natural gas utilisation in the country and enhance Nigeria's gas revenue, NNPC Ltd has signed two major agreements to deliver LNG to the domestic gas market and the international LNG market.