---
Alexandre Tocatlian and Eric Minaux, GTT, France, provide detailed insight into how the company helped make the first polar exploration vessel powered by LNG possible.
Exploring the poles and the areas surrounding the Earth's southernmost continent while offering sustainable, environmentally-friendly tourism was what luxury cruise company Ponant had in mind when it began designing its polar exploration vessel Le Commandant-Charcot.
Sailing under the French flag, with a capacity of 270 passengers and a crew of 180, Le Commandant-Charcot will start sailing in the Arctic Circle and Antarctica from the summer of 2021. Thanks to its innovative hull design, the 150 m vessel will be able to operate safely and with complete autonomy, unassisted, in extreme ice conditions on cruises of up to three weeks long.
Protecting the oceans, their ecosystems and the environment in general is a priority for the shipowner Ponant. This important consideration was incorporated right from the design phase. To this end, Ponant chose cutting-edge technology to guarantee it would have a minimal impact on the environment and outperform even the most restrictive standards. The shipowner studied the various maritime propulsion system solutions available, and selected a hybrid propulsion system, combining LNG and batteries.
A joint achievement
In July 2017, Ponant contacted Gaztransport & Technigaz (GTT), a technology and engineering firm specialised in membrane containment systems for transporting and storing liquefied gas, especially LNG. GTT proposed an innovative solution, offering freedom from the usual constraints of bunkering in very remote areas, by substantially increasing fuel storage capacity. Later that year, Ponant took the decision to outfit its vessel with GTT's membrane tanks. The contract was signed in July 2018. In order to meet the requirements of both the shipowner and the shipyard, GTT took on the role of the engineering, procurement and construction (EPC) contractor for the tanks for the first time in its history.
The vessel's design was first studied by Finnish firm Aker Arctic before being handed over to the Norwegian construction yard Vard, a subsidiary of the Italian group Fincantieri. Wärtsilä was selected to supply the latest generation of dual-fuel engines, which offer excellent performance and are specifically designed to run on gas.
The advantages of LNG propulsion
Ponant's decision to use LNG was not arbitrary. Designing its vessel to feature the latest innovations in environmental protection was a priority. Le Commandant-Charcot will not only meet the latest environmental requirements established by the International Maritime Organization (IMO), but will even go beyond the current regulatory thresholds. LNG cuts the vessel's sulfur oxide emissions by virtually 100% compared to heavy fuel oil (HFO) and reduces its fine particles emissions by over 95%. Furthermore, using LNG allows Le Commandant-Charcot to comply with future regulatory standards in terms of nitrous oxide, reducing these emissions by 85%. Finally, LNG propulsion reduces carbon emissions by 25% compared to fuel oil.
It should also be noted that LNG is an abundant and available resource. British Petroleum (BP) estimates that the world's reserves will last another 230 years.1 The same cannot be said for low sulfur fuels, such as low sulfur heavy fuel oil (LSHFO).
This is an abridged version of an article that was originally published in the May 2020 issue of LNG Industry. The full version can be read here.
Read the article online at: https://www.lngindustry.com/liquid-natural-gas/21052020/a-polar-adventure/
You might also like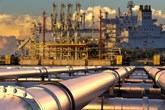 At every stage of the LNG process – from pretreatment to transportation – accurate and reliable measurements are essential for optimising production, maintaining safety, and ensuring profitability.