---
Total spent 2015 meeting the short-term goals set in response to the ongoing imbalances resulting from the fall in oil prices that began in June 2014. Despite addressing these immediate challenges, the Group must also prepare for the medium and longer term and work to strengthen its position as a global energy leader.
Accordingly, as part of its "One Total" company project, on 19 April 2016 the group presented a wide-ranging new organisation plan to employee representatives:
Creation of the Gas, Renewables & Power Segment
Gas, Renewables & Power will spearhead Total's ambitions in the electricity value chain by expanding in gas midstream and downstream, renewable energies and energy efficiency. The new segment, whose President will be a member of the Executive Committee, will bring together the businesses of the current Gas and New Energies Divisions (excluding biotechnologies) and pair them with a new Innovation & Energy Efficiency Division.
"We intend to deploy a proactive strategy in gas markets to meet demand and identify new outlets for our production. We will also produce and sell power from renewable sources. Electricity will be the energy of the 21st century and the growth of gas and renewables is pushing us to take a value chain approach to electricity. We have multiple ambitions in renewables in 20 years' time: be in the top three in solar power, expand in electricity trading and energy storage, be a leader in biofuels, especially biojet fuel, and consider potential development opportunities in other renewable energies. Our ambition is to create a new business that will help make Total the responsible energy major," commented Patrick Pouyanné, Chairman and CEO of Total.
Creation of the Total Global Services Segment
Total Global Services will continuously improve Total's efficiency by pooling support services globally: Accounting, Purchasing, Information Systems, Training, Human Resources and Facilities Management.
"Pooling certain support functions will sustainably improve our efficiency, create value and reduce costs. Our experience over the last three years in the area of IT infrastructure has shown that such a strategy can deliver efficiency gains for Total, whilst also motivating the personnel involved. The entities making up Total Global Services will operate as service companies for customers across business segments and at the corporate level. This sweeping change in the way we work makes cross-functionality a centre point of our organisation. And that's what our One Total Ambition is all about," continued Patrick Pouyanné.
Human Resources and Corporate Social Responsibility
Holding is refocused on strategic corporate functions, divided into three divisions. In addition to the current finance organisation, which groups the Finance, Insurance and Information Systems Divisions, two new divisions are being created:
People & Social Responsibility
This division will comprise Human Resources; Health, Safety & Environment, which will combine all Segment central HSE departments in order to deploy a strong, uniform environmental and safety model.
Strategy & Innovation
Strategy & Innovation will comprise the new Strategy & Climate Division, responsible for assuring the 2°C global warming scenario is incorporated into Total's strategy; Public Affairs; Audit; Research & Development, which will replace the current Scientific Development Department and carry out Total's R&D programs such as CO2; the Chief Digital Officer; and the Chief Technology Officer.
"The new organisation will underpin an even more efficient Total, one that also listens and welcomes dialogue with its customers and stakeholders. Our teams make Total who we are today and will shape who we will be tomorrow — a leading energy player. They are the architects of our success, which is why Human Resources and Civil Society Engagement are cornerstones of this project and will be represented on the Executive Committee," concluded Patrick Pouyanné.
No jobs will be lost and there will be no mandatory geographic relocation.
It is expected that deployment of the new Gas, Renewables & Power and the new corporate organisation will be on 1 September 2016 and Total Global Services on 1 January 2017.
Edited from press release by Angharad Lock
Read the article online at: https://www.lngindustry.com/liquid-natural-gas/21042016/total-presents-new-organisation-412/
You might also like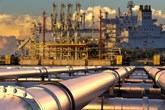 At every stage of the LNG process – from pretreatment to transportation – accurate and reliable measurements are essential for optimising production, maintaining safety, and ensuring profitability.