---
According to Bloomberg New Energy Finance (BNEF) imports of LNG will set a new record this year on the back of a robust 8.8% growth – the fastest since 2011, according to new research published today.
This surge is driven by uncertainty of nuclear power generation in Northeast Asia, energy market reforms and concerns on air pollution in China, and higher capacity in major exporting regions. This is despite disruptions like Qatar's rift with Saudi Arabia, demands for export curbs in Eastern Australia and falling demand in Latin America.
Global LNG Outlook 2017, the latest forecast from Bloomberg New Energy Finance's global gas team, shows that consumption will continue to rise despite an overall fall in the cumulative demand of the world's largest importing region of Japan, South Korea and Taiwan (JKT).
Ashish Sethia, global head of LNG analysis said: "Asia will continue to be the center of gravity for the world's LNG demand, importing over 70% of the fuel until 2030. However, from 2025, China, India & ASEAN (Southeast Asia) together will import more LNG than Japan, Korea and Taiwan combined."
The report highlights that LNG will continue to reach new markets as prices remain low, while floating storage and regasification technology makes it easier for new countries to set-up low cost import infrastructure.
"By 2022, 20% of global LNG import capacity will be from floating storage and regasification terminals, which are faster to deploy. This will help unlock demand in many new markets," commented Maggie Kuang, head of Asia Pacific LNG analysis and lead author of the report.
European LNG imports are expected to expand in the long-term and cross 100 million tpy by 2030.
"European LNG imports will double by the late 2020s, as declines in indigenous production open up opportunities for Russian pipeline exports and LNG," stated John Twomey, head of European gas analysis.
The sustained growth in demand is not expected to result in surging prices as the forecast for LNG supply is higher until 2024 – driven by significant build-out of export capacity in the U.S. and Australia.
Anastacia Dialynas, lead LNG analyst, Americas said: "Over 20% or 146 million tpy of proposed LNG export capacity across North America has got all the necessary government approvals. The Trump administration is supporting the LNG export industry further. However, projects face hurdles that are more economic than regulatory: finding buyers and committing to a final investment decision."
Only 5.7 million tpy of LNG term contracts were signed in the first half of 2017, the lowest figure for any half-year since 2010. The lack of interest in buyers to commit to long-term contracts is also making it difficult to build and finance export projects.
Moreover, new U.S. LNG exporters will not only compete with established players like international oil companies but with traditional buyers as well. These traditional buyers are emerging as portfolio players, as a growing number of their purchase contracts allow them to divert and resell LNG cargoes.
Read the article online at: https://www.lngindustry.com/liquid-natural-gas/20092017/lng-trade-to-grow-fastest-since-2011/
You might also like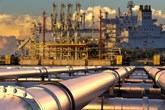 At every stage of the LNG process – from pretreatment to transportation – accurate and reliable measurements are essential for optimising production, maintaining safety, and ensuring profitability.