First Nations continue to support LNG development
---
Three First Nations have joined the growing support LNG development in British Columbia through natural gas pipeline benefits agreements signed with the Province.
Pipeline projects
Gitxaala First Nation, Kitselas First Nation, and Yekooche First Nation have signed agreements to share benefits from LNG development. The proposed pipeline projects include TransCanada's Coastal GasLink (CGL) and Prince Rupert Gas Transmission (PRGT), and Spectra's Westcoast Connector Gas Transmission (WCGT) pipeline projects.
The three groups will receive initial, one-off payments on the effective date of the agreements, as well as construction-related payments – the first half when construction of a pipeline project begins, and the other half once the pipeline project is in operation.
Territory impact
In addition to payments made on construction-related milestones, the three First Nations will receive a share of CAN$10 million per year in ongoing benefits per pipeline project that affects their traditional territory. Those ongoing benefits will be available to First Nations along the natural gas pipeline project routes.
The agreements with Gitxaala and Kitselas First Nations are the first two agreements announced for the proposed WCGT project.
Comments
John Rustad, Minister of Aboriginal Relations and Reconciliation
"First Nations support for LNG development in B.C. is gaining momentum as a result of our comprehensive approach to ensure First Nations are active partners and beneficiaries of B.C.'s LNG opportunity. We have been holding discussions with more than 30 First Nations for infrastructure specific to natural gas pipelines and anticipate that other First Nations will realise the opportunity."
Rich Coleman, Minister of Natural Gas Development
"We are building strong partnerships with First Nations as British Columbia's LNG prospects increase, securing job creation and economic growth. These agreements further our goal to develop long-lasting benefits throughout the province."
Chief Clarence Innis, Gitxaala First Nation
"Gitxaala First Nation welcomes the opportunity to be an active partner of LNG in B.C. In addition to our pipeline benefits agreements, we look forward to our members further participating in skills training and environmental stewardship opportunities that form part of the comprehensive package being tabled by government."
Chief Joe Bevan, Kitselas First Nation
"It is important to ensure that members of our communities benefit from economic development on land that we have been interconnected with for generations. By partnering with B.C. today, we have secured the assurance that members of the Kitselas First Nation will share in the prosperity of a new LNG export industry in B.C."
Chief Allan Joseph, Yekooche First Nation
"As leaders, we need to ensure members of our communities have an opportunity to share in the prosperity presented by LNG development. Pipeline benefits agreements are partnerships that will improve the economies of our communities and provide certainty for industry."
Adapted from press release by Katie Woodward
Read the article online at: https://www.lngindustry.com/liquid-natural-gas/20012015/first-nations-sign-pipeline-benefits-agreements-74/
You might also like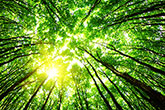 Commonwealth LNG has entered into a memorandum of understanding with OnStream CO2 LLC for a carbon capture and storage solution at Commonwealth's 9.3 million tpy LNG facility under development in Cameron, Louisiana.