---
Skangas has entered an agreement with Prima Protein for the delivery of LNG to the Prima Protein factory in Egersund. The construction of the new LNG customer terminal at the protein factory is underway. Natural gas was selected as fuel, as it is an available and emission friendly option.
The agreement is a six year deal for the delivery of LNG. Skangas produces LNG at its Tananger plant. From there, the product will be delivered by truck to a new receiving customer terminal. The customer terminal will be located in close proximity to the new Prima Protein factory at Egersund.
"When selecting natural gas from Skangas, we considered both the vendor and the environment", explains Fredrik Andersen, the Prima Protein general manager. "For us, dependable deliveries and emissions are important factors. The environmental impact of LNG is low, and in the longer term we are also looking at the possibility of using biogas in the same factory process."
Environmentally friendly energy
Prima Protein will use LNG to generate the steam used in production. Using LNG has significant environmental advantages in the form of less emissions to air compared to other types of fuel. There are no particle emissions to the local environment during the burning of LNG. When LBG becomes available, it may be used directly in the same production process and it is therefore possible to use 100% renewable energy in the future, without additional investments.
Building a customer terminal
Right now, Skangas is building a new LNG customer terminal nearby the Prima Protein plant. It will be receiving the liquefied gas, which has to be returned to natural gas before it will be introduced into the production process. Skangas conducts close to 600 deliveries by tank truck to industrial customers across the Nordics. Next year, Prima Protein will be become another to benefit from access to the Skangas LNG delivery chain.
The protein factory
Prima Protein AS is building a new environmentally friendly, innovative and efficient factory for the production of protein concentrate, fishmeal and fish oil in Egersund. Production will start in January 2019, and the budgeted annual turnover is NOK 250 million.
Read the article online at: https://www.lngindustry.com/liquid-natural-gas/19092018/skangas-to-deliver-lng-to-new-prima-protein-factory/
You might also like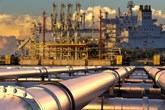 At every stage of the LNG process – from pretreatment to transportation – accurate and reliable measurements are essential for optimising production, maintaining safety, and ensuring profitability.