---
Reuters is reporting that Qatar has delayed the selection of Western partners for its world-leading North Field LNG project by several months.
Qatar Petroleum (QP) has yet to comment on the delay, which has occurred during a period in which the industry is facing the challenge of a major supply glut; on one side of the market US LNG production is booming, while on the other Chinese demand has taken a significant hit.
In the past, Qatar has been recipient of tens of billions of dollars of investment from oil majors such as ExxonMobil and Royal Dutch Shell. Similar offers are likely to be received for partnerships in the country's latest LNG expansion project.
Prior to the announcement of its latest expansion project, QP did reportedly shortlist six Western majors for its next phase of its expansion. The names on this shortlist were not disclosed at the time, however there were expectations that the selected partners would be announced in 1Q20.
Since then, Reuters sources have reported that QP's announcement in late 2019, that it had decided to expand its LNG production by 60% (rather than 40%) by 2027, has led the company to take more time to consider and select its new partners. No formal announcement of this delay has been released, however Reuters sources involved in talks have suggested that a decision will likely not be made before the end of 2020.
Qatar has previously stated that it could and would construct the new facilities alone if necessary, nevertheless its preference would be to have partners to help spread the risks and costs. The company also expressed its interest in providing new customers with opportunities for access through such partnerships.
Read the article online at: https://www.lngindustry.com/liquid-natural-gas/19022020/qatar-delays-expansion-partnership-selections/
You might also like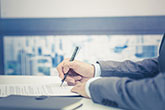 In its efforts to further boost natural gas utilisation in the country and enhance Nigeria's gas revenue, NNPC Ltd has signed two major agreements to deliver LNG to the domestic gas market and the international LNG market.