---
Today, the BC LNG Alliance became the Canadian LNG Alliance (Canadian LNGA) to reflect the critical role LNG has to play in Canada's COVID-19 economic recovery, economic reconciliation with Indigenous communities, and Canada's clean energy transition.
The Canadian LNGA is committed to building an inclusive and positive dialogue around Canada's role and opportunity for leadership in the world's energy future.
The CAN$40 billion in-construction LNG Canada project is the largest private infrastructure investment in Canadian history and is providing jobs, trades training, business and procurement opportunities for Canadians at a time when getting back to work, safely, is a top priority.
Additional LNG projects are awaiting final investment decisions and together, these projects will provide tens of billions in investment in Canada, thousands of jobs for Canadians, and new revenue for governments for generations.
The LNG industry is collaborating on a new model of Indigenous participation in the natural resource sector in Canada. From the beginning, Indigenous Nations have partnered with the LNG industry in British Columbia (BC) on unique initiatives, including an unprecedented Nation-led environmental assessment process and agreements with First Nations bands in place for jobs, training, and procurement opportunities with the shared goal of working towards economic reconciliation.
"LNG is Canada's opportunity. By all of us working together – governments, industry, Indigenous Nations, workers, and communities – to responsibly build an LNG industry, we can provide a significant and much-needed economic boost to our country," said Bryan Cox, President and CEO of the Canadian LNG Alliance. "Importantly, through our low-emission LNG, Canada will make an outsized contribution to reducing global emissions and particulate matter, while investing in the infrastructure for our continued transition to a cleaner energy future."
LNG projects in BC will produce among the world's lowest-emissions intensity LNG, because they will be powered in part, or entirely, by clean hydro-electric power.
Canadian LNG, produced within Canada's regulatory framework and aligned with global environment, social, and governance (ESG) metrics, will play an outsized role in providing a solution for global emissions reductions. LNG is already an energy source of choice for countries that are looking to reduce their carbon emissions by switching off coal-fuelled power. Continuing to develop the Canadian LNG industry will also provide the critical infrastructure to advance Canada's net zero emissions goal, including opportunities like the evolution to hydrogen, while supporting jobs and climate action today.
Canadian LNG Alliance membership includes LNG Canada, Kitimat LNG (Chevron Canada), Woodside Energy, Woodfibre LNG, ExxonMobil, FortisBC, AltaGas and Enbridge.
Canadian LNG Alliance members are committed to building a safe, environmentally responsible, and inclusive LNG industry for Canadians.
Read the article online at: https://www.lngindustry.com/liquid-natural-gas/15062020/canadian-lng-alliance-launches/
You might also like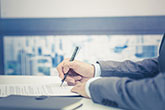 Congo's Ministry of Hydrocarbons has signed a co-operation agreement with Technip Energies that will see the parties expand cooperation in the fields of offshore and onshore energy developments.