---
Reuters are reporting that a pledge by Pakistan's ruling party to end electricity outages ahead of a general election in mid-2018 is being undermined by the possibility of further delays in new power plants that run on General Electric's flagship gas turbines.
State-owned gas company Pakistan LNG has been diverting LNG shipments earmarked for the three plants, a move suggesting doubts in parts of the government that the power plants would not be at full capacity in time for the election, likely to be held in July.
The delays come at a rocky time for GE's power business, which suffered a 45% drop in profit last year in part due to weak sales of new power equipment and services. GE's shares have plunged more than 50% in the past 12 months and the power unit is cutting 12 000 jobs, 18% of its workforce.
Pakistan made a big bet on the promised efficiency of GE's new flagship 9HA gas turbines as part of its solution to crippling power outages – pushing to finish three new plants in a shorter than usual time frame.
The Pakistan plants, being constructed by Chinese contractors, were together due to add 3600 MW of power by January this year after the final phase of installation. Now, some officials say, they are likely to come on stream over April and May.
A senior energy official told Reuters that Pakistan had been scheduled to import 540 million ft3 per day of gas for the power plants, but that this has been slashed to about 250 – 300 million ft3 per day until around July.
A trader familiar with the situation confirmed LNG cargoes were being shipped elsewhere instead of Pakistan due to power plant delays.
Asked about the possible delays, GE did not say when the plants were likely to be fully operational. It said its role is to provide equipment to the project contractors.
"GE understands the significance of the projects to help meet Pakistan's growing energy demands and has repeatedly gone beyond contractually-defined obligations to support them," a GE spokesperson said.
"We remain committed to helping our (contractor) customers bring the plants online as soon as possible."
The Pakistan Muslim League-Nawaz (PML-N) swept to power in 2013 vowing to end power outages that have crippled most of the country, and in the past year senior PML-N politicians have frequently touted the reduction in blackouts as proof the country is on a path to increased prosperity.
Since PML-N assumed office, scheduled outages, also known as load shedding, in urban areas has sharply reduced from about 12 hours a day during peak summer demand to about a few hours last summer. This summer, the government has promised there will be no load shedding.
A key plank of PML-N's plan to fulfil their electoral promise rests on the three major power stations.
But the delays to the three plants, all in Pakistan's most populous state Punjab, have unnerved PML-N officials. Punjab is the party's power base.
One senior PML-N official said he believes outages will be ended if two of the three LNG plants are operational by May.
"It really is going down to the wire but we still think we will be able to pull it off," he said.
Two weeks ago, GE said a Reliability Run Test (RRT) test has been completed on Haveli, one of the three power plants, with the turbines running "under real conditions, without any failure, for a period of 7 days".
That signals that the Haveli plant is close to being fully functional.
All the Pakistani officials said they expect Haveli to begin operating fully by mid-April at combined cycle mode, when the turbines can generate maximum capacity of 1230 MW.
The senior PML-N official said it was hoped Bhikki, a sister LNG plant, would come online in late April.
But the third plant, Balloki, has been delayed due to a "bushing problem on a transformer", which means the aim for the plant to come online between mid-to-late May, according to a second senior energy ministry official.
He added the delays were due to ambitious deadlines for plants that are normally constructed in 35 – 40 months.
"The Chinese and GE have tried to do it in 27 months but they are more likely to do it in 30 – 32 months. That's not so bad," he said, adding that the plants are 30-year projects and would save Pakistan huge sums in the long term.
The senior PML-N figure said he hoped voters who remember daily rolling blackouts of 12 hours per day in urban areas would be willing to overlook outages of an hour or two.
"I think people will be more than willing to forgive us," he said.
However, others within the ruling party are skeptical.
"If load shedding persists or gets worse, it's going to affect the results for PML-N," said Enver Baig, a retired senator and active PML-N member who has been critical of the party's leadership.
"You have these very hot summers in Pakistan, and everyone is heating up. Of course their anger will come out on the day of the election."
Read the article online at: https://www.lngindustry.com/liquid-natural-gas/13042018/more-delays-in-ge-power-plants-a-worry-for-pakistans-ruling-party/
You might also like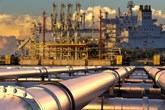 At every stage of the LNG process – from pretreatment to transportation – accurate and reliable measurements are essential for optimising production, maintaining safety, and ensuring profitability.