---
Pieridae Energy Limited has filed its unaudited condensed interim financial statements and related management's discussion and analysis (MD&A) for the three and six month periods ended 30 June 2019.
Operational highlights of the quarter
On 1 April 2019, the company announced it had engaged Kellogg Brown & Root Ltd. (KBR) to perform a review of an amended version of the previously prepared front-end engineering and design (FEED) study for its proposed Goldboro LNG facility. KBR will also conduct an open book estimate necessary for entering into a lump sum engineering, procurement and construction contract. The total cost for this contract is expected to be approximately US$13.0 million. KBR's work is expected to take several more months to complete.
On 26 June 2019, Pieridae took a major step forward in acquiring the natural gas needed to supply the first train (or facility) at the proposed Goldboro LNG export facility with the signing of a purchase and sale agreement with Shell Canada Energy to purchase all of Shell's midstream and upstream assets in the southern Alberta Foothills. The agreement with Shell Canada includes approximately 28 623 barrels of oil equivalent per day (boe/d); three deep cut sour gas processing plants: Jumping Pound, Caroline and Waterton; and 1700 km of pipelines in the southern Alberta Foothills region. Net annual operating income (NOI) of the assets is approximately US$60 million (based on 1Q19 rolling 12 months adjusted NOI). The acquisition is expected to close in the third quarter of this year.
The Shell asset acquisition will give Pieridae a better product mix, layering in more liquids and sulfur – creating a stronger business platform which will help protect the company from overall price volatility. The acquisition is immediately accretive to the company, makes Pieridae a major player in the Alberta midstream and conventional upstream natural gas industries, and sees Shell take an equity interest in Pieridae. The assets align well with the company's existing Alberta properties, providing further consolidation of the productive conventional foothills natural gas pools. Potential synergy opportunities exist where consolidation of working interests in production and midstream assets complement Pieridae's existing core areas. The assets consist of long life, low decline production, in the range of 10%, with very high liquids and sulfur yields – a match for the company's current and future needs. The assets are well suited to the technical skill set that currently exists within the workforce of Pieridae. Existing production and new drilling inventory will provide significant new gas supply along with an extensive, well maintained, underutilised and sophisticated gas midstream system.
"We continue to make solid progress in working to close our deal with Shell Canada," said Pieridae Energy CEO Alfred Sorensen. "This asset acquisition will mean we would have the majority of the natural gas needed to supply the first facility or train at Goldboro. And when the deal closes, Pieridae will be the largest gas producer in the southern Alberta foothills."
Read the article online at: https://www.lngindustry.com/liquid-natural-gas/09082019/pieridae-announces-2q-results/
You might also like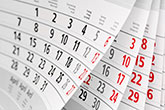 Klaipedos Nafta has carried out a capacity allocation procedure for the Klaipeda LNG terminal, securing full occupancy until 2033.