LNG - 08 January 2021
AB Klaipedos nafta has reviewed its LNG operating segments since the beginning of 2Q20 and presented revenue disclosures accordingly.
Capstone ITS has announced its continued efforts with Angola LNG in 2021, with aims to lead the LNG industry in training and safety.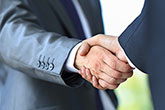 Nikkiso Cryogenic Industries Group announces the sale of its Turboexpander Business Line to Air Liquide.