---
Reuters is reporting that gas buyers in Japan have been celebrating the 50th anniversary of the first LNG cargo delivery to Japan.
This groundbreaking delivery of LNG to Japan on 4 November 1969, would transform the country's energy system, which had previously relied on oil, coal and gas from coal, prior to nuclear power being developed.
LNG imports to Japan reached a record peak in 2011 after the Fukushima disaster, as reactors were shut down and the government turned to liberalising the gas and power markets.
Since the aftermath of Fukushima has subsided, LNG has seen a steady decline in demand from Japan, as increasing numbers of nuclear reactors are reactivated and renewables favoured by government pricing schemes.
Looking to the future, experts are suggesting Japan should look to share its knowledge and expertise regarding LNG to help develop neighbouring markets in Asia where demand is on the rise. It has also been suggested that Japan should still maintain a backup LNG supply to counteract fluctuations observed in renewable power supply chains.
According to Reuters, Japan's industry minister announced in September that Japan and its private-sector firms would invest US$10 billion in LNG projects worldwide, as part of a broader strategy to boost the global LNG market and reinforce the security of energy supply.
Read the article online at: https://www.lngindustry.com/liquid-natural-gas/07112019/japan-celebrates-50-years-of-lng-imports/
You might also like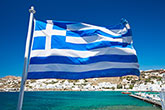 Bulgartransgaz EAD will analyse all opportunities to invest in a second LNG terminal in Greece, as announced at the 23rd World LNG Summit & Awards held in Athens.