---
Reuters is reporting that Total has rejected a force majeure notice issued by a Chinese LNG buyer.
Multiple Chinese LNG buyers have begun issuing force majeure notices in response to the coronavirus epidemic, which, coupled with a mild winter, has slowed down demand for LNG and oil spot imports to the country. LNG spot cargoes are currently priced at less than half the price being paid for long-term contracts in the region.
According to Reuters, the grounds for a force majeure notice acceptance is based on a buyers ability to prove that they are not physically able to receive the contracted cargoes (e.g. due to port closures or if the workforce is unable to access the ports due to the virus).
Commenting on the situation, Rob Patterson of Haynes and Boone said that: "Force majeure is usually aimed at dealing with events such as unforeseen operational outages, rather than changes in broader economic circumstances, such as LNG demand or exchange rates." Taking this into account, the fact that Chinese LNG buyers, such as CNOOC, were already looking to resell LNG cargoes prior to the virus outbreak would appear to lend weight to Total's case for rejection of the force majeure notice it received.
Patterson continued to say: "It might be different if the coronavirus, or government shutdowns or regulations resulting from it, had the effect of causing operational constraints in the receiving terminal infrastructure, which prevent a buyer from receiving the LNG, but that would depend on the terms of the particular contract."
According to Reuters, other lawyers have made similar observations to Patterson. The inclusion/exclusion of an epidemic clause in the original supply contract, and how such a clause was stipulated, would appear to be pivotal to a force majeure notice's acceptance or rejection.
During the company's recent results presentation, Total's head of gas, Philippe Sauquet, said: "There is a strong temptation from some long-term customers to try to play with the force majeure concept… To say I cannot take my cargo under the long-term contract, but I would like to buy spot is contradictory."
Read the article online at: https://www.lngindustry.com/liquid-natural-gas/07022020/total-rejects-chinese-lng-buyers-force-majeure-notice/
You might also like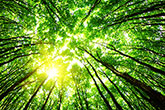 MiQ has recently launched the world's first certification programme that enables a complete assessment of all greenhouse gas emissions from the LNG supply chain.