LNG - 06 October 2021
PETRONAS has marked another milestone in floating LNG technologies following the delivery of its 50th LNG cargo.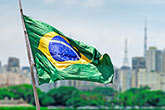 Since the GNA LNG-to-power project launched commercial operations, KN has become an operator of two fully operational LNG terminals.
TotalEnergies commits to the protection of biodiversity in the Arctic LNG 2 project.