Eesti Gaas reports significant increase in electricity and LNG sales
Published by Will Owen, Editor
LNG Industry,
---
Last year, Eesti Gaas increased its electricity sales by just under 50% and started producing green gas, while the company's LNG sales increased, primarily due to its entering foreign markets.
"In addition to supplying natural gas and CNG, we started developing the sales of electricity in Estonia and Latvia, having particularly focused on green energy generation. The results are shown by a significant increase in the amount of electricity sales and the number of new clients. By the end of the year, the group had 11 000 clients who had signed contracts for electricity supply," Ants Noot, the CEO of Eesti Gaas, commented.
"What also boosted electricity sales was the Pärnu array of solar power parks, which was successfully commissioned in the middle of the year and diversified our green energy portfolio. Last year, we also started offering tailored solar power solutions to companies, and a dozen of contracts for these have already been signed," Noot noted. Eesti Gaas increased its electricity sales to 132.4 GWh last year, a 46% increase compared to the previous year.
The company's sales of LNG also improved, reaching 263 GWh (8% more than in 2018). "Last year, we took on new clients in Finland, Latvia and Russia, which boosted LNG sales. We are the largest truck-to-ship bunkering provider in the region, rendering services to Tallink's Megastar as well as cargo ships in the ports of Tallinn, Helsinki and Hanko," Noot explained.
As far as the group's sales of natural gas are concerned, they amounted to 4140 GWh last year, while the figure for the previous year was 4726 GWh. "Last year's sales of natural gas were lower than a year before, which resulted from significantly higher average air temperature and fiercer competition on the market," Noot said.
The group sold nearly 83 GWh of CNG, of which more than 60% accounted for the green gas generated from biological waste in Estonia. "In the context of the stricter climate policy at the global level and in the EU, we can expect the sales of green gas to be increasing in the nearest years. Estonia has the potential for generating way more green gas than it is producing today, which would be beneficial for the environment and the consumers' pockets alike," Noot added.
Read the article online at: https://www.lngindustry.com/liquid-natural-gas/05022020/eesti-gaas-reports-significant-increase-in-electricity-and-lng-sales/
You might also like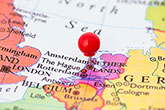 VTTI and Höegh LNG have signed an agreement to jointly explore options to develop and operate Zeeland Energy Terminal, the Netherlands.