---
Reuters are reporting that China's Sinopec group aims to more than double its receiving capacity of LNG over the next six years and lift domestic shale gas production by two thirds by 2020.
The plans are part of the state energy company's efforts for clean fuel production to account for half of its total energy supply by 2023.
Sinopec will have 60 billion m3 of natural gas supply capacity, which includes both imports and domestic production, by 2023. It produced 27 billion m3 of gas in 2017.
The group plans to add new receiving facilities for imported LNG along China's east coast to a total of 26 million tpy by 2023, up from the current 9 million t including the recently launched terminal in Tianjin.
"We are going to expand (Qingdao) Dongjiakou terminal to 8 million tonnes and then 10 to 12 million tonnes by phases, same with Tianjin," Dai Zhaoming, the group's head of development and planning, told reporters, adding that expansion projects will only need local authorities' approval.
Sinopec will soon formally approve a plan to build a new terminal in eastern Zhejiang province, Dai said
The company has also made new advances in its shale gas business, with a new discovery in the Weirong block in southwestern Sichuan province, said Sun Huanquan, general manager of the group's oilfield development division.
Sun did not elaborate on the new find but said it should contribute to the group's target of 10 billion m3 of shale gas production by 2020.
Sinopec operates China's largest commercial shale gas field, Fuling in Chongqing in the southwest, and produced just above 6 billion m3 last year.
A top company executive said in February that Sinopec's shale gas business was almost in the red without government subsidies, illustrating the complex geology despite improving technology and cost-cutting measures.
The company also said on 2 April that it plans to build 1000 natural gas filling stations by 2023.
Read the article online at: https://www.lngindustry.com/liquid-natural-gas/03042018/sinopec-to-more-than-double-lng-capacity/
You might also like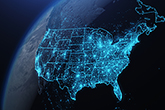 A Seapath and Pilot LNG joint venture will develop, construct, and operate a terminal in the Galveston Bay area supporting LNG-powered vessels.