---
Following a competitive auction process launched early 2018, the EDF Group has announced it has entered into exclusive negotiations with two groups of investors for the disposal of its 65.01% interest in the share capital of Dunkerque LNG, owner and operator of the LNG terminal of Dunkirk.
On the one hand, a consortium composed of Fluxys, AXA Investment Managers - Real Assets, on behalf of clients, and Crédit Agricole Assurances has committed to acquire a stake of 31%; on the other hand, a consortium of Korean investors led by IPM Group (comprised of InfraPartners Management Korea Co. Ltd. in Seoul and InfraPartners Management LLP in London) in collaboration with Samsung Asset Management Co., Ltd and composed of Samsung Securities Co. Ltd., IBK Securities Co. Ltd., and Hanwha Investment & Securities Co. Ltd., has committed to acquire a stake of 34.01%.
Across prices paid by the two consortia, the average enterprise value for the entire stake amounts to approximately €2.4 billion.
The transaction will allow current 25% shareholder Fluxys, with the support of Axa Investment Managers - Real Assets and Crédit Agricole Assurances, to take control and consolidate Dunkerque LNG in line with its global growth strategy in gas infrastructures. Fluxys' expertise in the gas business and in the management of LNG terminals will benefit Dunkerque LNG and ensure industrial continuity and strong reliability of the terminal.
This transaction also illustrates the attractiveness of Dunkirk LNG terminal for foreign financial investors. The quality of the terminal's design, the strength of the business and the positive prospects for the LNG market in Europe make it a compelling investment case.
EDF, as a client of Dunkerque LNG, remains engaged in the long term with the terminal, which will continue serving its gas strategy.
The Board of Directors of EDF has approved the transaction. The final documentation shall be signed in the coming days and closing is expected for the second half of 2018, once required regulatory approvals have been granted by the French authorities.
Note: If you want to keep up-to-date with the latest LNG developments, start your free trial to LNG Industry magazine today.
Marc Benayoun, EDF Group Senior Executive Vice President, Gas and Italy, said: "This transaction illustrates EDF Group's capacity to create value in building complex infrastructure projects. We will remain engaged as a client with the terminal to support the development of the Group's activities in the European gas market."
Pascal De Buck, Managing Director and CEO of Fluxys, said: "Having Fluxys as core shareholder is a key asset for the Dunkirk LNG terminal. We have extensive first-hand experience with the facility as we have been partner from the very onset and we are committed to move its business forward while ensuring a top-notch operational record with clients and high safety and environmental standards. The Dunkirk LNG terminal will also benefit from the LNG expertise within the Fluxys group and especially at the Zeebrugge LNG terminal. Besides our strong industrial expertise we bring with our partners AXA Investment Managers - Real Assets and Crédit Agricole Assurances a long-term investment outlook and financial strength."
On behalf of the Korean consortium, Jurae Kang, Chief Executive Officer, IPM Korea said: "As a strategic infrastructure asset serving both France and Belgium as its primary gas markets, Dunkerque LNG is an attractive opportunity for our consortium and is fully aligned with our investment strategy in core infrastructure assets. The long-term predictable cash flows, with stable cash yield, supported by EDF's and Total's continued commitments to the terminal, coupled with the operational expertise of Fluxys, make Dunkerque LNG an attractive investment for Korean investors. We are committed to its sustainable development and look forward to supporting the business by working closely with Fluxys, EDF and Total. On the back of this success, we plan to expand our portfolio by investing in other infrastructure assets throughout Europe."
Read the article online at: https://www.lngindustry.com/liquid-natural-gas/02072018/edf-making-progress-in-sale-of-stake-in-dunkirk-lng/
You might also like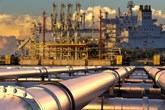 At every stage of the LNG process – from pretreatment to transportation – accurate and reliable measurements are essential for optimising production, maintaining safety, and ensuring profitability.