US Coast Guard letter affirms Texas LNG's marine traffic suitability for Port of Brownsville
Published by Will Owen, Editor
LNG Industry,
---
Texas LNG Brownsville LLC is pleased to announce that the US Coast Guard has issued a Letter of Recommendation to the Federal Energy Regulatory Commission (FERC) confirming the suitability of the Brownsville Ship Channel for Texas LNG's marine traffic as it relates to safety and security.
"After reviewing the information in the applicant's [Letter of Intent] and Waterway Suitability Assessment and completing an evaluation of the waterway in consultation with a variety of state and local port stakeholders, I recommend that the Brownsville Ship Channel be considered suitable for … accommodating the type and frequency of LNG marine traffic associated with this project," stated US Coast Guard Captain R.A. Hahn, Captain of the Port, Corpus Christi, Texas, in his letter to FERC.
In its review of Texas LNG's Water Suitability Assessment, the Coast Guard addressed public comments that raised a number of issues, including safety, security, potential environmental impacts, economics, public outreach, and physical characteristics of the ship channel. In addition, the Coast Guard considered not only Texas LNG's expected LNG carrier traffic, but also recognised other traffic transiting through the Channel including offshore rigs, aircraft carriers, fishing vessels, recreational vessels, towing vessels, non-piloted barges, as well as potential traffic from other proposed LNG projects. The Coast Guard concluded that the waterway is suitable to handle current and anticipated incremental traffic from the Texas LNG facility.
The Texas LNG facility is being designed to accommodate LNG carriers with nominal LNG capacities up to 180 000 m3 and dimensions on the order of 298 m long and 46 m wide. The Brownsville Ship Channel has a current depth of 42 m, with full US Congressional authorisation to deepen its channel to 15.8 m.
The total inbound transit from the Gulf of Mexico sea buoy (pilot boarding area) to the future Texas LNG terminal berth is approximately seven miles (11 km). This is a notable advantage over most other proposed US LNG projects in Texas, as well those in Louisiana, where transit distances can be significantly longer.
Issuance of the Coast Guard's Letter of Recommendation marks another positive milestone in Texas LNG's project development. Full FERC approval and Final Investment Decision (FID) for the development of the Texas LNG liquefaction project in Brownsville, Texas, are expected in 2019, and first phase production of 2 million tpy of LNG is expected to begin in 2023. Texas LNG has secured long-term offtake term sheets from LNG buyers in China, Southeast Asia and Europe, and is planning to begin pre-FID Detailed Engineering in 2018 upon closing of its current funding round.
Read the article online at: https://www.lngindustry.com/liquefaction/27022018/us-coast-guard-letter-affirms-texas-lngs-marine-traffic-suitability-for-port-of-brownsville/
You might also like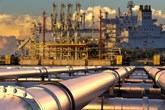 At every stage of the LNG process – from pretreatment to transportation – accurate and reliable measurements are essential for optimising production, maintaining safety, and ensuring profitability.