---
Eagle LNG has released a statement claiming that it has commenced construction of a liquefaction plant in West Jacksonville, Florida, US. The facility is expected to be operational by early 2017, and will have an initial capacity of 87 000 gal./d. This will eventually increase to 200 000 gal./d.
The plant will supply LNG to Crowley, which will then use the fuel in its new LNG-powered Commitment Class vessels for trade between the US and Puerto Rico. Crowley will not need all of the facility's LNG, and so the remainder will be sold to domestic clients in the Southeast US, and island customers seeking containerised LNG.
The CEO of Eagle LNG, Dick Brown, said: "This project represents another example of how our customer-first approach, unmatched industry experience, and an innovative vision is helping our clients meet their fueling and environmental needs.
"LNG produces fewer emissions and is an overall cleaner fuel than sources like diesel and heavy fuel oil, which helps companies improve sustainability efforts and meet regulatory mandates within a sound economic framework."
The Crowley Senior Vice President and General Manager, Puerto Rico services, John Hourihan, added: "This is a very important and welcome development for Crowley and for the Northeast Florida region as a whole.
"Having reliable access to sufficient quantities of LNG will be essential to our operations as we introduce our new LNG powered Commitment Class ConRo (container/roll-on roll-off) ships to the Puerto Rico market next year. The facility will also afford us the opportunity to export LNG in ISO tanks to customers in Puerto Rico and the rest of the Caribbean Basin – something we are already doing with LNG sourced from outside of Florida."
The facility will include a 1 million gal. storage tank and a truck loading system. In addition to this, it is able to load LNG ISO containers for supplying nearby island markets. It is worth mentioning that this project is different to the previously announced Eagle LNG Federal Energy Regulatory Commission (FERC) export terminal on the St. Johns River, Jacksonville. That project will continue to focus its efforts on both Caribbean and Atlantic Basin markets, as well providing domestic supply of LNG.
In order to help fuelling vessels, Eagle LNG is constructing a fuel depot dockside, which will be located at the Talleyrand Marine Terminal on the St Johns River. The terminal utilises custom technology, and only takes up a small footprint for bunkering operations.
Edited from press release by David Rowlands
Read the article online at: https://www.lngindustry.com/liquefaction/18052016/eagle-lng-commences-construction-of-lng-plant-in-florida-2458/
You might also like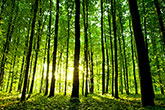 Kontrol Technologies Corp. will provide emission monitoring and analytics to its previously announced customer in the LNG market.